Sevilla to sign Andre Silva on permanent deal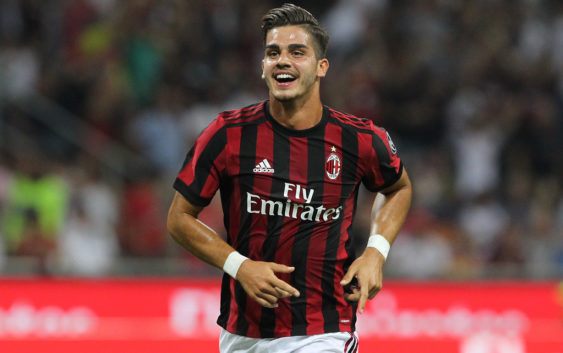 La Liga club Sevilla are looking to make Andre Silva's stay in Spain permanent. The Portuguese left AC Milan on loan after only one season in Italy.
Andre Silva closed his Italian adventure earlier than expected. After only one year at San Siro the 22 year old striker decided to search for more luck and minutes elsewhere. This summer the Portugal international transferred to Spain at Sevilla and according to Calciomercato the Andalusian club will make his stay in Ramon Sanchez Pizjuan permanent.
Even though we are only at the beginning of the season Silva has convinced Sevilla to sign him on a permanent deal. The excellent feeling with the Spanish football is obvious and in his first 4 games in La Liga the Portuguese has scored 3 goals. The on-loan AC Milan striker is happy in Spain has instructed his agent Jorge Mendes to facilitate an agreement and remain in Spain.
A direct meeting took place in recent days between Sevilla, Andre Silva and Mendes. The famous agent promised the Portuguese striker he would do everything in his power to close a deal between the two clubs as soon as possible. In reality Silva remains very tied to AC Milan and has kept a good relationship with his former teammates and with part of the fans, even if the space in the first team was minimal last year.
According to the loan agreement between the Rossoneri and Sevilla, the Spanish club has an option to purchase Andre Silva for 30 million euros. It would be very suitable for Milan if Sevilla exercise their right soon so this money could be reinvested by Leonardo in the January transfer window. Andre Silva was signed last year from Porto for a fee of 38 million euros. During his stay at San Siro the 22 year old netted 10 times in 40 appearances but only twice in Serie A.
AC Milan Home Jersey Men 2018/19