AC Milan make striker offer on Rangnick's directive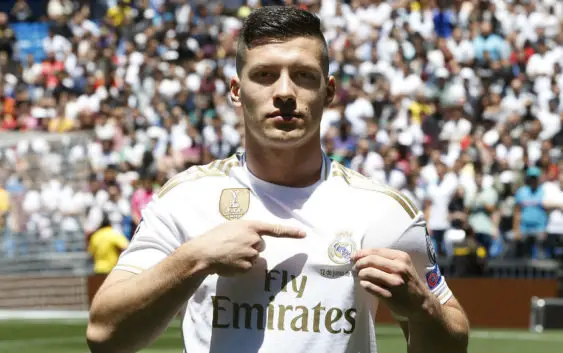 AC Milan are serious in their pursuit of Real Madrid striker Luka Jovic and have presented a first offer to the Spanish giants.
AC Milan are looking for reinforcement in attack. And the club's ideas seem quite clear. At the top of the Rossoneri's wish list is Real Madrid striker Luka Jovic who is ready to leave Spain after only one season.
After spending 60 million to sign him from Eintracht Frankfurt, Los Blancos are willing the let the player go. The 22-year-old centre forward, in addition to his disappointing display on the pitch, has a tense relationship with the Madrid environment and with most of his teammates.
In short, all roads lead to a summer separation, with AC Milan ready to take advantage of it. According to reports by Tuttosport, Real Madrid have decided to negotiate with the Rossoneri, who in turn would have already submitted a first offer. Milan have proposed a two-year loan with an option to buy set at €35 million.
An honest proposal: the Spaniards would not recover the money spent last summer (but it would be almost impossible to do so considering Jovic's awful year), but they would still secure a good transfer fee in a couple of years.
On Ralf Rangnick's directive, AC Milan have prioritized the signing of Luka Jovic to replace Zlatan Ibrahimovic. So far, Jovic's career has been marked by ups and downs (phenomenon at home and in Germany, a flop in Portugal and Spain). However, the Rossoneri believe in his potential and the idea to reunite Jovic with Rebic, his former attacking partner at Frankfurt, is very fascinating for Rangnick.
---
READ MORE: AC Milan break the bank for Ralf Rangnick