Milan vs Liverpool winner to be decided by 3 key duels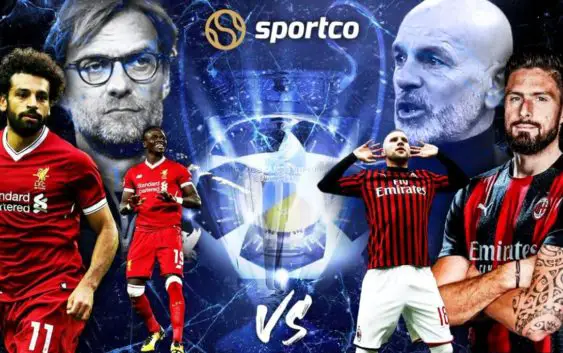 Gazzetta dello Sport analyzes the three key duels between AC Milan and Liverpool players that will probably decide the match winner.
There is great excitement for tonight's match at Liverpool, which marks AC Milan's return in the Champions League after seven long years. The opponent is of the highest level but at Milanello Pioli and the players have done their best preparation for tonight's match at Anfield stadium.
The Champions League draw was not kind with the Rossoneri but, nevertheless, the Italians will try to progress to the next stage. According to La Gazzetta dello Sport, three key duels in midfield and on the wings will decid the winner of Liverpool vs Milan.
THE HERNANDEZ vs SALAH: The weapon of both is speed, when they have the ball on their feet it's never easy stopping them. Compared to last season, the AC Milan ace has become much more disciplined but perhaps for the first time he is facing such a strong opponent. Obviously his task will not only be to stop the Egyptian star of Liverpool but he will also have to give the team a helping hand in attack.
KESSIE vs FABINHO: The Brazilian is the player who in the middle of the pitch gives balance to the whole team. Robust, agile and proficient in winning the ball back, Fabinho is Liverpool's battering ram. He is key to breaking down opposition plays and providing stoic protective cover for the back four. In the first instance it must be Brahim Diaz to disturb him but then the physicality of Kessie will be fundamental. The Ivorian will have to make his presence in midfield felt. This will probably be the most decisive duel of the match writes Gazzetta.
LEAO vs ALEXANDER-ARNOLD: This will also be a speed challenge between two very young players who have all the potential to become top in their respective roles. Leao will have to team up with Theo, while Alexander-Arnold will try to put Milan in difficulty in collaboration with Salah. For the Portuguese, who is one of the most fit Rossoneri players at the start of this season, it will be a good test for Leao to confirm that he is no longer just a talented youngster but that he has become something more.
---
READ MORE: Liverpool vs AC Milan, probable lineups