Investcorp plans €60m Scudetto gift for AC Milan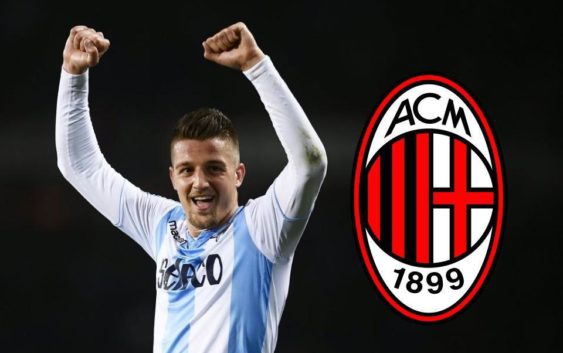 Investcorp plans to sign Sergej Milinkovic Savic as a Scudetto 
gift for AC Milan. The Lazio midfielder has a price tag of 60 million.
A few more days are required until Investcorp becomes the new owner of AC Milan club. The preliminary agreement should be signed next week while the official transfer of ownership should take place immediately after the season is over. The arrival of the Bahrain fund at the helm of the club will allow the Rossoneri to bring prestigious names at San Siro next season.
Tuttosport reports that Sergej Milinkovic Savic could be Investcorp's big Scudetto gift for AC Milan. The Rossoneri are very close to winning Serie A a decade after the last title. The new owners want to present themselves with a big purchase and Milinkovic Savic is not a new name on the Rossoneri's radar.
In fact, the 27-year-old Serbian midfielder was very close to joining AC Milan in 2018. AC Milan were about to smash the Serie A record spending over €100 million for Milinkovic Savic but Lazio president, Claudio Lottito, ultimately rejected the bid due to the limited time available to find a substitute.
Milinkovic Savic is back on the market because his contract with Lazio runs down in two years. The Lazio star wants to play in the Champions League and challenge for important trophies. Lazio are willing to part ways with Milinkovic Savic if front of an offer of €60 million according to Tuttosport.
Savic is having another season at top level scoring scoring 10 goals and assisting 12 in 44 appearances. Acquiring his services will not be easy for Milan because Milinkovic Savic is a wanted man on the market with Manchester United and Juventus especially interested in him. Nevertheless, the Rossoneri will try their chances.
---
READ MORE: AC Milan have closed third summer signing