Mirabelli reveals biggest transfer regret at Milan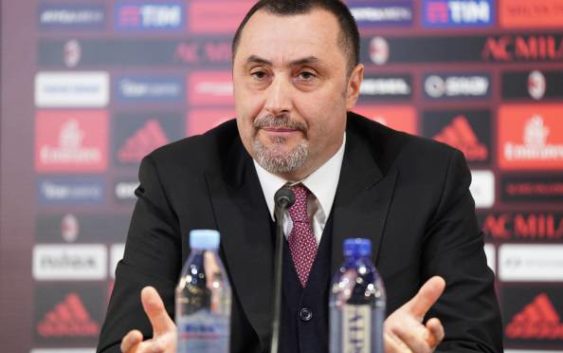 For the first time since his departure former AC Milan sporting director Massimiliano Mirabelli talks about what happened inside the Rossoneri club.
"Yonghong Li? I have the same thought like everyone else. It's strange that he bought Milan and then left in such a short time. There are so many things to think about, of course, it left us all a little surprised. For me to live even one day at Milan was was an honor and an extraordinary thing, they were 15 months of great commitment, living every minute of this universe was beautiful. I was honored and proud, even if lasted for a short time".
Again on Mr. Li "I know as much as you know on the matter. The ownership was above my pay grade. Every time we made something they would always offer us the necessary guarantees There was a CEO (Marco Fassone) who handled the relation with the ownership. We had an owner absent in communication, but as far as we were concerned, except the last bank transfer of 30 million, they had always done everything properly, without ever missing anything".
"Andre Silva? He is a player of undoubted value, even for the next few years. We had made our choice, knowing that he would need time and confidence to settle in. One year was not enough, a bit for everyone, but he will be an important striker for so many years".
"Transfer regrets? Perhaps Aubameyang, you all know what I think of him. We needed to transform the squad at the time, we spent 160/170 million because we needed to form a new backbone for this team. We lacked something up front. However a team can never be defined in a single transfer market".
Pierre-Emerick Aubameyang, a former youth product of AC Milan ranks, had publicly expressed his desire to leave Borussia Dortmund and join Milan. The Rossoneri failed to reach an agreement with the German club and in January 2018 Arsenal signed Aubameyang for a club record fee of 63,75 million euros. That year Milan purchased Andre Silva and Nikola Kalinic.