Pato: "Paqueta, very strong. Return? I've spoken with Leonardo"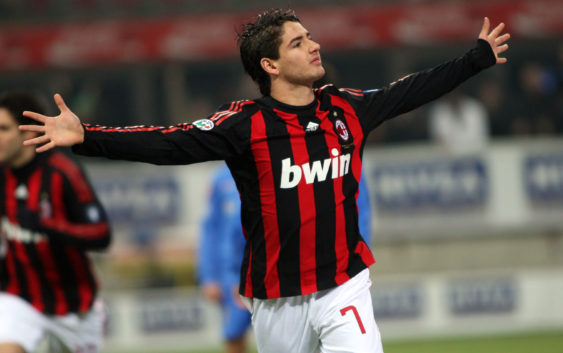 Former AC Milan star Alexandre Pato returns to talk about his old squad, Lucas Paqueta, the derby and his possible return at Milan.
AC Milan fan favorite Alexandre Pato comments on the transfer of Lucas Paqueta to the Rossoneri. The former Rossoneri striker, still in China at Tianjin Quanjian, backs the new acquisition of the Red and Blacks for success at San Siro in an interview for Il Corriere dello Sport on newsstands this morning.
The duck immediately sends a message to the countryman: "He is really very good. My advice is to immediately learn Italian to settle in quickly and try in every way to do well, both on and off the pitch. Milan fans are incredible and they will love him".
Then a comment on this week's main theme: "The winner of the derby will be the team that approaches this game with the right mentality. The Milan derby is always very important and difficult to prepare and play. Good luck to Inter and Milan. It will be a great match. I see Gattuso always focused, he is doing a great job and I had no doubts. But Inter is very strong, it will be a difficult match. Gattuso is the right man to keep Milan together".
From the Brazilian ace, a comment also on the all Argentinian challenge between Gonzalo Higuain and Mauro Icardi: "Higuain is a great player, he will be the protagonist of the derby and I am sure he will do very well at Milan. Even Icardi is a great player, with great talent. However I think that the games can be decided by individual players, but to win the championship there is always a need for the whole team".
Meanwhile, the Italian league still tempts him: "Yes, I received some proposals from Serie A teams and also from other European championships. We will see at the end of the year ".
And when you ask him about a possible return to Milan, the answer is surprising: "I have talked with Leo several times and obviously there were some jokes about it. Leo has always expressed his esteem for me and I for him. From jokes to reality… I still have a year of contract here in China, we'll see what happens".