Mirabelli: "Suso? If there is a release clause…"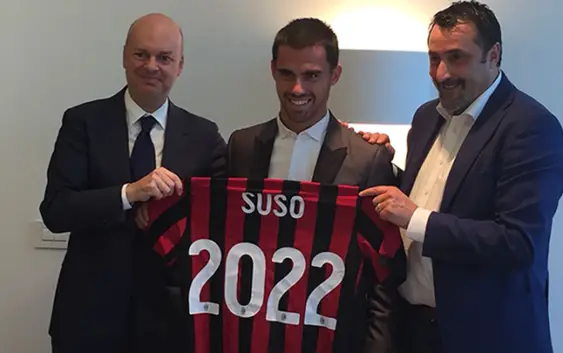 AC Milan sports director Massimiliano Mirabelli spoke about the future of Suso at an event in Franciacorta. MilanNews.it reports some of his most interesting statements.
"This applies to Suso but also for everyone else. We are AC Milan, there are many very important players who would like to wear this very important shirt that has made football history.

It is also valid for all players and everyone else part of the club. We want him to stay and so does the player. If in a moment in the future Suso or another player no longer wants to wear this shirt, it is right that we consider a request. Release clause? It does not depend on us. If there is a release clause and if one wants to exercise it, it means that he does not want to be with us and we do not want those who do not want to marry our project.

There is no scheduled meeting with the agent of Suso to remove or raise the release clause, it was their specific request. As for us, we have no intention to put him on the market".
---
---