MN: AC Milan about to make 2 signings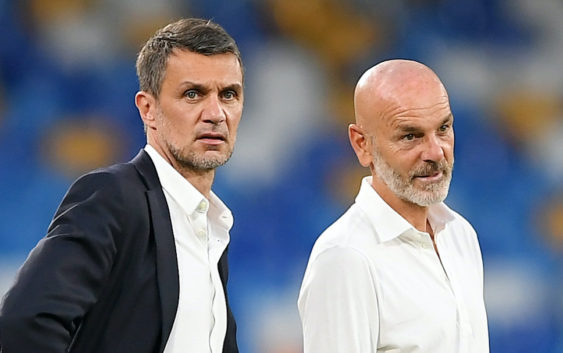 The AC Milan fans must brace themselves for a "realistic" transfer window but the Rossoneri are about to close two signings.
The summer shopping campaign of AC Milan will not bring expensive signings but the club will be prudent and intelligent. The transfer philosophy was clear already to many fans months ago but Paolo Maldini was precise to refresh his ideas during yesterday's press conference. "It is useless to deceive the fans", explained the technical director. Milan will not make super signings because they do not have an old-time budget, but they will be ready to exploit opportunities. And some opportunities have starting to emerge.
The Rossoneri are about to complete the return of Tiemoue Bakayoko on loan with an option to buy set at about 30 million euros. The Rossoneri management has confirmed for MilanNews.it. AC Milan have been working with Chelsea for weeks and initially talks had a different approach, then the formula of the agreement changed and the deal was unlocked.
The other opportunity that Milan are about exploit are is Brahim Diaz. The Spanish attacking midfielder of Real Madrid is a very talented creative player that can also play on both wings. The Rossoneri have practically convinced Real Madrid and the last details are expected to be closed in a short time. Just like Bakayoko, Brahim Diaz will arrive on loan but it's not yet clear if Milan will have an option to buy. Real Madrid are more than happy to let him go but want to have a buy-back option after having spent 17 million euros last summer to buy him from Manchester City.
The real priority of AC Milan is called Zlatan Ibrahimovic and the whole management has worked in the last month to get the player's "yes". The parties are very close to an agreement after Milan's relaunch offering him 6 million euros plus 1 million in bonuses. Milan and Ibrahimovic are one centimeter from renewing their marriage.
"We are all working hard to reach an agreement. We know it will be a short preparation before the seasons starts so we want to try to close everything soon. Ibrahimovic is our priority", said Maldini said at the conference. A definitive response from Zlatan is awaited in the next the hours (perhaps tomorrow). The Swedish striker is a key and central element in the AC Milan project, as confirmed by Gazidis (until recently not too convinced to keep him): "I am personally optimistic about the successful conclusion of the negotiation".
AC Milan will spend their transfer budget to shop in the right places. A role to be reinforced is the right wing of defense, where however Serge Aurier is no longer a target especially due to the too high economic demands of Tottenham. The Rossoneri are looking for another profile, as well as on the left. AC Milan need to sign a back up for Theo Hernandez. In the meantime, the club has allowed Pepe Reina to join Lazio while Pobega, Maldini and Colombo will be tested in the summer with Brescianini probably to leave on loan. Talks to buy Ante Rebic from Eintracht Frankfurt immediately are also moving forward.
---
READ MORE: Pato about to return in Serie A