MN: AC Milan have 3 targets to replace Calhanoglu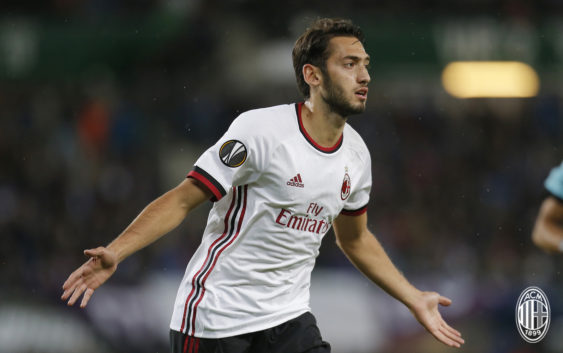 AC Milan are looking to find a new attacking midfielder if Hakan Calhanoglu does not renew his contract soon.
The AC Milan management is getting tired of waiting for Hakan Calhanoglu. The Turkish attacking midfielder is currently busy with his national team at EURO but the Rossoneri do not intent to wait much long and are already looking around for alternatives if he decides to leave.
Having lost Rodrigo De Paul to Atletico Madrid, the Rossoneri are now considering other names reports MilanNews.it. AC Milan were not willing to match Udinese's 35-40 million asking price so the Argentine playmaker will continue his career in La Liga.
Josip Ilicic, Papu Gomez and Hakim Ziyech are the three main targets if Hakan Calhanoglu leaves Milan. Ilicic has just one year remaining in his contract with Atalanta and is available for a fee of around 7 million but his age (33) is a problem and he's not viewed as a long-term solution. On the other side, Ilicic is a very versatile player and can easily play on the wings.
Similar situation for Papu Gomez. The Argentine player would like to return in Serie A and is available for around €5 million. For years he was one Serie A's best players but Elliott is against signing other players over 30 besides Olivier Giroud. Hakim Ziyech would be the ideal player for age, talent, and experience at the highest levels but Chelsea will not let him go easily after spending €40 million last summer.
However, the most likely option for Hakan is to continue with the Rossoneri, The rich offer of Al Duhail is not convincing because the 27-year-old doesn't want to leave Europe. Other important proposals from Champions League clubs have not arrived and his bad performances at EURO are not helping. Nevertheless, Milan are keeping an open eye on the market.
---
READ MORE: AC Milan make official bids for 2 strikers