Monstrous salary-cap: Milan to cut costs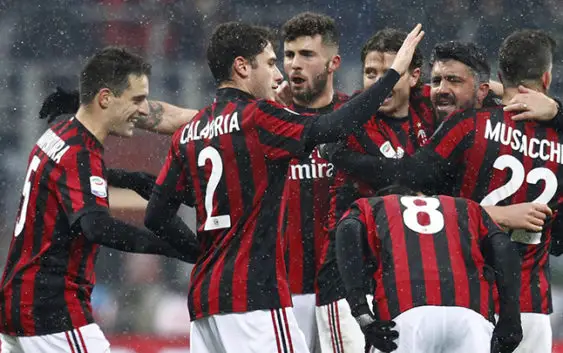 While the players are being paid like Juventus the results have been more similar to Atalanta.
UEFA was not very satisfied with the data presented by AC Milan, guilty of not having respected in recent years the limits imposed by the so-called Financial Fair Play, announcing heavy penalties on the way. One of the most unwelcome rebukes from Nyon leaders is the one concerning the salary cap of Gennaro Gattuso's team.
AC Milan, after the pharaonic and expensive 2017 summer transfer campaign has raised the costs of net salaries paid to players. From the 77 million euros spent by the old Berlusconi ownership in the 2016-2017 season to 114 million euro in the last year. AC Milan are currently the second team of Serie A for the costs of annual salaries, behind only Juventus, but the Serie A champions can rely on a series of economic revenues significantly higher than those of the Chinese.
Il Corriere dello Sport writes that this figure is the result of several important signings such as that of Leonardo Bonucci who was convinced by Milan with a contract proposal of 7.5 million net per year. Lucas Biglia and Nikola Kalinic each earn 3,5 million. Or very expensive renewals, first of all that of Gianluigi Donnarumma, which now earns 6 million net per season.
And so far the situation has not improved, indeed. The Rossoneri are trying to hold on almost all of the first team starters and at the same time have increased the salary of Alessio Romagnoli, from 1.5 million to 3 after the recent adjustment, and also the contracts of Pepe Reina and Ivan Strinic have already been included in the July budget, the two will receive 3.5 million and 2 million respectively as annual salary. An intervention is needed to improve the situation and a couple of high-earners could leave this summer.
---
---