Montella explains why AC Milan sold Locatelli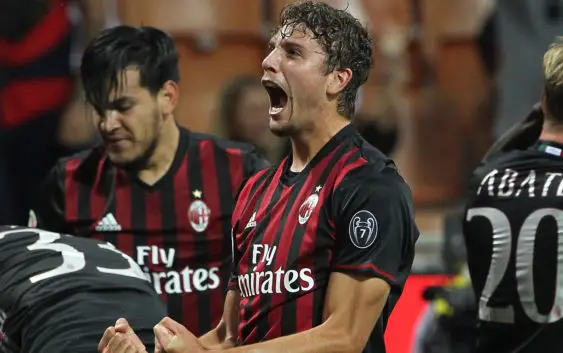 Former Rossoneri coach Vincenzo Montella explains why AC Milan decided to sell Manuel Locatelli to Sassuolo in 2018. 
Vincenzo Montella was the AC Milan coach in 2016. There were many expectations on him and he was given a team to bring back to high levels. The Italian coach immediately noticed the qualities of a young midfielder named Manuel Locatelli and decided to make him a regular in the senior team.
Locatelli's time with the Rossoneri was marked by continuous high and lows and after two years, when Vincenzo Montella was no longer coaching AC Milan, Manuel was sold to Sassuolo for 14 million euros. This summer, the 23-year-old moved to Juventus for a fee of €37.5 million.
Today, given that Locatelli was the protagonist of a remarkable exploit, many regret his premature departure from the Rossoneri. Maybe the club should have waited for him a few more seasons? Difficult to say today, but Montella, who launched him in the first squad, tried to explain the motivation behind his sale in an interviewed with SportWeek.
"Locatelli's sale? I had already left Milan by that time and in that period the club had changed management several times in search of corporate stability. The club was in a hurry to return to certain levels, and Locatelli was probably not considered ready for those levels".
Finally, Vincenzo Montella expressed a favorable opinion on the transfer of the former AC Milan midfielder to Juventus: "Yes, it was the right choice. In a team like Juve, only victory counts and this can help him express his qualities to the maximum. Above all, it can help him to play with very strong teammates. He has a good vision of the game and has grown a lot in the management, not only technical but also emotional".
---
READ MORE: 7 Injured AC Milan players will miss Juve match