Montella: "I should have left after the first year, there was no more confidence. Bonucci? Club's decision. Gattuso? He was wrong"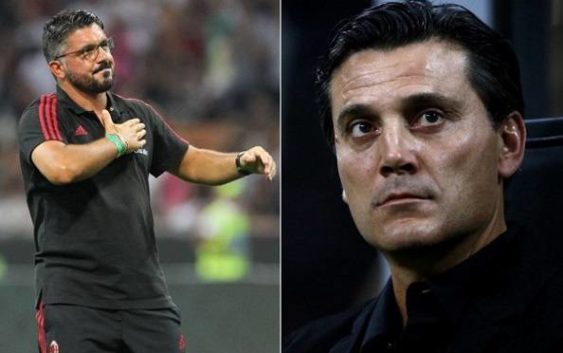 AC Milan former coach Vincenzo Montella returns to talk about the Rossoneri and what really happened behind the scenes at San Siro.
After a little more than a year after his sacking as coach of Milan, Vincenzo Montella returns to talk about his experience at San Siro. In a long interview with Il Corriere della Sera the former coach did not hold back: "I read that even before the start of the second season there was no confidence in me. I felt sorry to say goodbye to Milan because my work was unfinished. More patience and experience was needed".
"I felt I could grow up with the team, I was not given the time. Communication was wrong since the summer, creating very high expectations on the team, I should have kept a lower profile but it is difficult to contrast with the club's directives. 11 new players had arrived and it would take some time to assemble them. Instead, I too supported the proclamations of the management. Rationally it would have been right to leave after the first year during which I won the Super Cup".
TRANSFER MARKET – The former Milan coach also talked about the transfer market and the players who arrived in the summer of 2017: "If I shared the purchase of all the new arrivals? Let's say we clashed on some. Others instead were practically signed by the time I was informed. For Bonucci, for example, it was me who forced his purchase.
At the end of the transfer window we had very few resources available to find a central midfielder and a striker. It's true that we were close to Morata and Batshuayi but then with 20 million euros available it was hard to buy a stronger center forward than Kalinic. Bonucci captain? The club had promised him, they wanted to bet on a player from the new course. On the phone I told him that you could be captain even without a band".
PHYSICAL CONDITION – After taking the place of Montella, Gennaro Gattuso pointed his finger on the physical condition in which he found the team, but the former coach does not agree: "This accusation touches me deeply. In the match with Benevento, the first of my successor, the players ran more than their opponents. There is a confusion between distance and intensity.
I challenge those who have questioned my work for a public confrontation. I have been training in Serie A for 5-6 years and I think I have more experience than those who made certain statements, Gattuso? He did not call me, but I made myself heard after those statements to tell him that he was wrong and that he had exaggerated".