Mourinho could ruin AC Milan transfer plans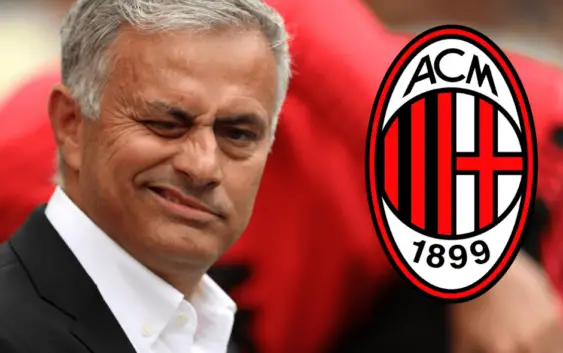 AC Milan have prioritized the signing of a new winger in the summer but Jose Mourinho could ruin their transfer plans.
AC Milan's interest in Florian Thauvin is not news. The Marseille winger becomes a free agent at the end of the season and has refused to renew his contract with the French club.
Paolo Maldini spoke openly about him at the end of 2020. The Rossoneri technical director confirmed AC Milan's interest in Thauvin. The 27-year-old was quite pleased with Maldini's words. "Maldini's interest? These are things that make me happy. When a football legend speaks so highly of you. It made me happy, I thank him a lot."
Italian sources report that AC Milan have offered the French star a long term contract of around 3.2 million euros per season while the Thauvin asks 4 million. Thauvin's contract situation has attracted the attention of other clubs, including Tottenham Hotspur.
According to Estadio Deportivo, Tottenham coach Jose Mourinho is seriously interested in Florian Thauvin. The Portuguese is not at all pleased with the performances of Gareth Bale and wants a new winger in the summer. Being a free agent the Marseille winger is a great opportunity.
Estadio Deportivo writes that Mourinho's interference could ruin AC Milan's transfer plans. The Rossoneri are not very satisfied with Samuel Castillejo and want to bring a new right winger in the summer. After his long injury last season, Thauvin is now fully fit and has played a key role for Marseille so far. In 27 appearances, the World Cup winner has scored 6 goals and assisted 9.
---
READ MORE: AC Milan considering last-minute signing