Gazzetta: Lazio 1-1 AC Milan, player ratings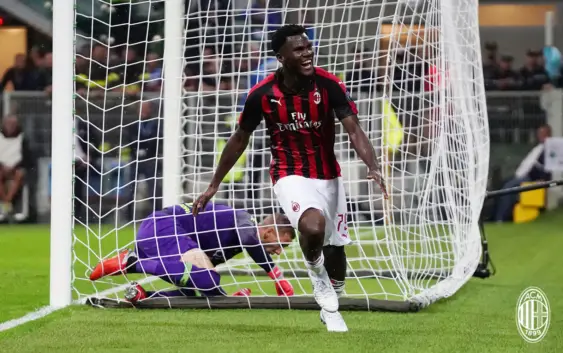 AC Milan offered a pleasing performances against a difficult opponent like Lazio. Kessie almost secured three precious points but 
the home side equalized in stoppage time.
It should have been his game, but Patrick Cutrone gets crashed violently on the Biancocelesti wall and underwhelms throughout the match. The young AC Milan striker, on whose shoulders weighs the imposing shadow of Zlatan Ibrahimovic, was the worst on the pitch according to La Gazzetta dello Sport.
5 for the Rossoneri gem. "One of those difficult days for a thousand tactical, technical and other reasons that often forced him to solitude. But it is from such details that one judges a striker: Cutrone becomes small, Acerbi dominates him and he's never dangerous. If he wants to keep Ibra at bay…", it's the rightful comment of La Gazzetta. Much better his teammate: 6.5 for Suso, that again participates on AC Milan's goal. 6 for Hakan Calhanoglu who makes a step forward compared to last games.
The best player among the Rossoneri is in midfield, the inexhaustible Frank Kessie (7). The Ivorian, as highlighted by La Gazzetta, is no longer the same player of Atalanta: less overpowering and less offensive, but always dangerous when he pushes forward. And at the Olimpico he is a giant against some certainly not easy opponents.
Very well also Tiemoue Bakayoko, 6.5 for him. The French has started to limit himself in defensive tasks but gives a helping hand every time he can in attack and with good results. 6 instead for Davide Calabria. A timid start but then he improves in the second half and provides lots of assists. Same rating and assessment also for Fabio Borini. A first half to be forgotten but in the second half he offers personality and contributes mores.
In defense the only flop is Ricardo Rodriguez (5,5), guilty of suffering too much against Adam Marusic. 6 for Ignazio Abate while 6.5 for Cristian Zapata and Gianluigi Donnarumma. Only 6 for coach Gennaro Gattuso. As the Italian paper indicates, the Rossoneri technician prepares the match well but makes mistakes in the final. With two substitutions he would have easily broken Lazio'a rhythm.