Gattuso defends his choices and attacks critics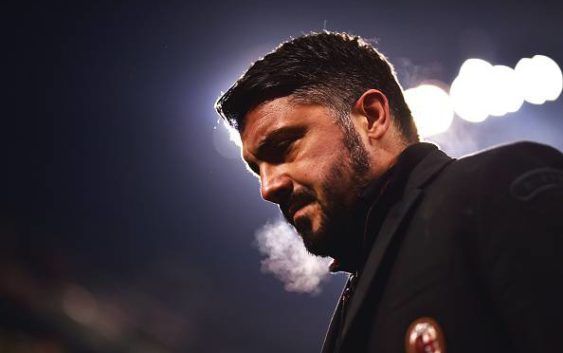 Under fire coach Gennaro Gattuso defends his choices in the derby after the harsh criticism received by fans and the media. 
Gennaro Gattuso can't take it anymore and defends his choices. The AC Milan coach hasn't appreciated criticism following the derby defeat. Rino goes on counterattack, explaining his point of view: "I feel offended when we say that we played the derby to draw, how can you say that we prepared the derby to draw?" Asks Gattuso in the press conference, on the eve of the Europa League match against Real Betis.
"If the match had ended 0-0 it would have been judged differently. I give explanations to the fans, but I do not prepare the matches to draw. I can not comment on bar talks. We could have done something more in the possession phase, I liked a lot how the team acted when we did not have the ball. For months I hadn't seen the team so careful placed", said the Calabrian coach.
In fact, Gennaro Gattuso is accused that his team took a too renounced attitude in the most important and heartfelt challenge of the year against the city rivals of Inter. Something unacceptable according to the fans.
Then he also rejected the rumors of a possible clash with sporting director Leonardo, speaking instead about a peaceful relationship: "With Leo there is respect, we tell each-other things in face. We do not always agree but there is an honest discussion. What happened between me and Leonardo happened many years ago, there is great respect and we tell each other things in face, respect must never be lacking".
For today's match against Real Betis there will a partial turnover. Mattia Caldara is expected to start from the first minute after a month spent on the sidelines. "Mattia is training, he does not have ninety minutes on his legs but he is training a lot, until last week he had some pubic problems, tomorrow (today) he can play some minutes, I do not know if he will start from the first minute".
---
---