The main reason why Milan should not sign Ibrahimovic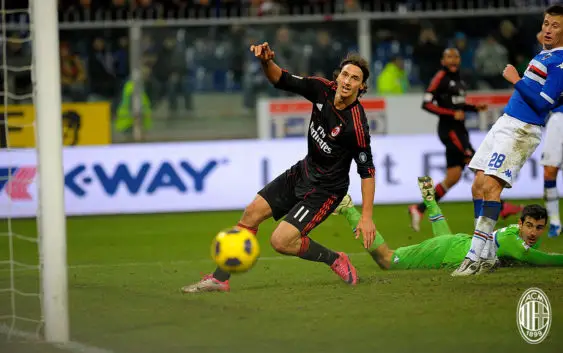 Rossoneri
legend Alessandro Costacurta is against the return of Zlatan Ibrahimovic and advises AC Milan to look for other options.
Zlatan Ibrahimovic is about to make his return at San Siro. AC Milan are in need of a new striker and who better than Zlatan could come to the rescue. His agent Mino Raiola is in continuous contact with AC Milan sporting director Leonardo and a deal is considered a formality.
Ibrahimovic pushes for this move and is ready to accept all the conditions of the Rossoneri. The legendary Swedish centre forward is ok with a six-month contract, money are not an issue and he has even agreed to behave as the substitute of Higuain or Cutrone. An excellent signing for the Rossoneri but not all see it in this way.
Milan legend Alessandro Costacurta disagrees with the general belief that the arrival of Ibra is a good idea. The former centre back emphasizes the age of Zlatan who just turned 37 in October as the main reason why Milan should look for other solutions: "If I would take him back? Personally no. If Ibra had arrived 6-7 years ago it would be a good thing not only for Milan, but also for Italian football as a brand". 
Clearly Costacurta is concerned that taking into consideration Ibrahimovic's age he won't be able to make the difference like he used to do in the past. Furthermore there is the legitimate concern that his return may have a negative effect on the development of Patrick Cutrone.
Alessandro Costacurta
Regarding the unprecedented injury crisis that has plagued Milanello Costacurta said: "Unfortunately this things happen at any club not just Milan. I think it's an extra challenge for a young coach like Gattuso".