Zlatan Ibrahimovic accepts Milan's conditions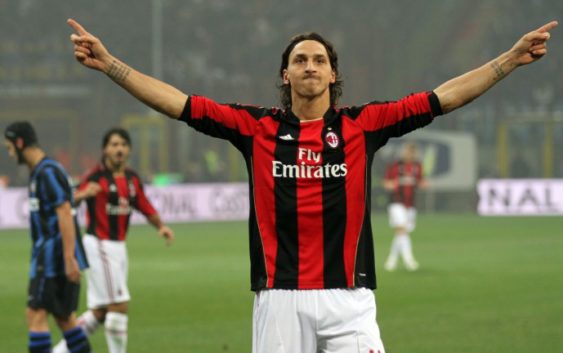 Zlatan Ibrahimovic has accepted AC Milan's conditions. Now his return at San Siro is jut a matter of days.
So much desire for Milan. Zlatan Ibrahimovic trembles with excitement from wanting to return to Milan. The Swede, reports La Gazzetta dello Sport, has sent more than reassuring messages to the management of Via Aldo Rossi, especially in the last few hours. It seems that lbra is willing to accept a contract of only 6 months in order dress again the Red and Black jersey. He does not want to take anything for granted, but he is convinced that the pitch will determine his confirmation for next season.
In short, Ibrahimovic does not care about the money. It is no coincidence, highlights La Gazzetta, that in the negotiations that were held between Leonardo and Raiola the economic aspect took only a few minutes. The Rossoneri director emphasized the technical need of Milan, focusing on the striker's willingness to serve as a substitute to Higuain or Cutrone. Even on this issue there are no problems
His salary, as explained, it's not an obstacle for either parties. During his American experience, in fact, Ibra's salary had fallen to 1.5 million euros (net) plus a sponsorship package that brought to a total of 4 million. Simple math tells us that for his 6 months at Milan Ibrahimovic would be pleased with 2 million euros, a figure widely within the reach of the Rossoneri club.
Los Angeles Galaxy would like to keep Zlatan but the lack of qualification for the playoff stage of MLS has messed up the plans of the California franchise. Impossible for them to forbid Zlatan's escape. The call of AC Milan is too strong for the champion from Malmö. Now it's up to Leonardo and Maldini to make the final decision.
Ironically, this would be the most convenient transfer operation for Milan and the easiest to close. The optimism that emerged this weekend is more than justified. AC Milan and Zlatan Ibrahimovic are about to be reunited, it's just a matter of days.