Gattuso considering new role for Samuel Castillejo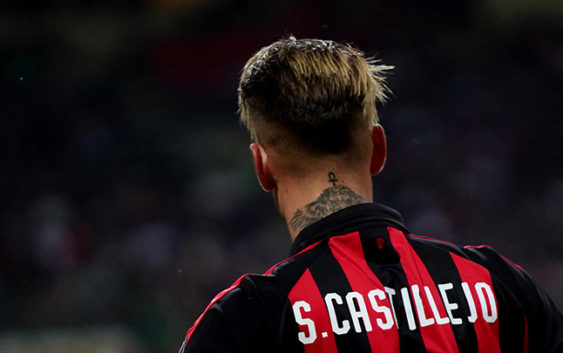 AC Milan coach Gennaro Gattuso is considering using new arrival Samuel Castillejo in a new position in the future.
What a great impact. Samuel Castillejo enters the game, injects energy and never gives up until the last minute winner by captain Alessio Romagnoli. The talented Spanish winger inspires AC Milan every time the squad needs him.
Now, reports La Gazzetta dello Sport, in the background there is a crazy idea for former Villarreal. Deployed against Udinese in Gennaro Gattuso's 4-2-3-1 alignment with positive results, in the future Castillejo could feature more often in midfield. In Friuli, in fact, he performed well as attacking midfielder so this new suggestion seems promising.
The 23 year old was chaotic at the start but nevertheless he changed step in the second half and above all ideas. Considering the long injury of Lucas Biglia and the less serious one of Hakan Calhanoglu, trying to adapt a new player in midfield could become a necessity and Castillejo the solution. Also because, especially now, the Red and Black Devil needs a player that can inspire, dribble and make a killing pass.
The 4-4-2 game system with the double striker, which further closes the doors for Samu, could be a plus for him in this scenario. Because if in the 4-3-3 he was only the substitute of Suso or Hakan Calhanoglu, with the arrival of Lucas Paqueta in January Castillejo's space would be reduced even further.
In the meantime, underlines the newspaper, if Gonzalo Higuain does not recover in time, the 23-year-old from Malaga could be an important asset for the delicate trip to Sevilla and Sunday's big match against Juventus. So far, Samuel Castillejo has scored one goal and has provided two assists in a total of 430 minutes played.