Another Rossoneri star to miss Milan-Juventus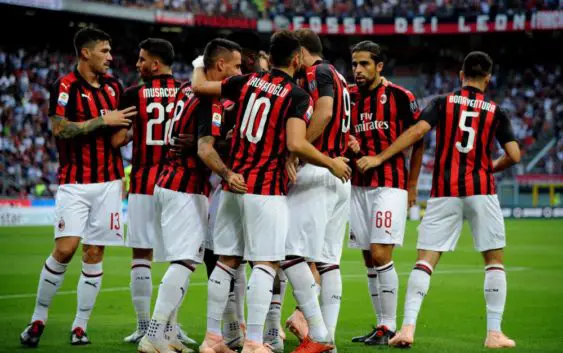 A crippled Rossoneri squad faces Real Betis tonight in Europa League but many stars will be absent even for Milan-Juventus.
After a difficult period of negative results the Rossoneri seem to be back on track with three consecutive wins in the league. AC Milan currently share the forth place in Serie A but this positive streak hasn't been without consequences.
In fact the emergency room at Milanello is full of injured stars. This evening the Rossoneri are busy in Spain where they will face current Europa League group F leaders of Real Betis.
While on Sunday the Red and Black encounter Serie A leaders Juventus, still unbeaten in the league. During this period coach Gennaro Gattuso must deal with the absences of Caldara, Calabria, Biglia and Conti while Gonzalo Higuain's presence in still in doubt. In today's press conference Rino confirmed the absence of another star not only for Betis but even for Milan-Juventus.
"Caldara and Biglia will stay out for a long time. We are hopeful for Calabria, he runs and is doing physical work. We hope to recover him for Sunday, Higuain is not at his best, we hope to have him available on Sunday. Giacomo Bonaventura will not be available with Juventus. He feels pain from an old in injury, he needs time to recover".
The 29 year old Italian midfielder is one of Gennaro Gattuso's most important players. Bonaventura has been in great form so far, scoring three goals and providing one assist in 8 Serie A appearances and his absence will be felt especially in an important match like Milan-Juventus.