Numbers demonstrate Tonali's exponential growth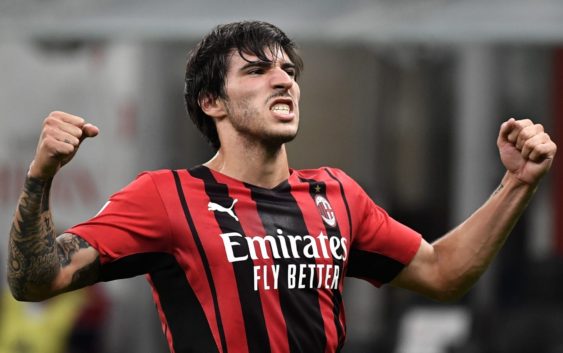 AC Milan midfielder Sandro Tonali is living up to expectations this season. The former Brescia orchestrates the game and has doubled his numbers compared to last year.
After his initial loan last season, AC Milan made the transfer of Tonali permanent from Brescia for €17 million plus add-ons. The first year was not easy but now Sandro Tonali has become a key player in Stefano Pioli's midfield.
In fact, in the first four rounds of Serie A, the former Brescia has always played from the first minute. Coach Stefano Pioli would have started him also in the Champions League opener against Liverpool if he had not been weakened by the fever of the previous days.
EXPONENTIAL GROWTH – La Gazzetta dello Sport highlights how Tonali has taken AC Milan by storm. The 21-year-old holds the keys to the Rossoneri midfield at the moment given that both Franck Kessie and Ismael Bennacer are not in their best condition. His growth has been exponential. Few would have expected it after the many difficulties he faced last year but now Tonali has become a key element for Pioli who almost never gives up on him.
NUMBERS – In one year everything has changed and Tonali's numbers testify his drastic improvement. The average number of balls played per game, for example, has practically doubled compared to a year ago (from 37.8 to 66.3), the chances created have instead increased from 0.6 to 1.3. The average successful dribbling is over five times higher (from 0.2 to 1.3), as well as the one concerning shots on goal (from 0.4 to 1.8). In average the Italian midfielder makes 6 ball recoveries per match, 11.5 verticalizations and 5 crosses.
Sandro Tonali is finally living up to expectations. After a year of adaption, the Italian has absorbed Pioli's ideas and is performing like never before. His excellent displays are also great news for the management. Maldini and Massara can plan the future of the team without worrying too much about what Kessie will do next.
---
READ MORE: Manchester City to make €40m bid for AC Milan star