Official figures: AC Milan make big profit from Andre Silva sale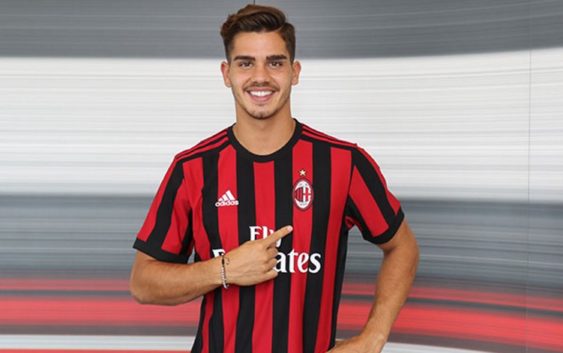 Sevilla have confirmed the figures paid to AC Milan for 
Andre Silva's loan 
and how much they will pay for his 
permanent transfer. 
Spanish club Sevilla have released the official financial figures of the signing on loan with the right to buy of Andre Silva. The former AC Milan striker joined Sevilla on loan for 4 million euros and the La Liga side can make the transfer permanent for an additional 39 million euros. That brings the total cost of Andre Silva to 43 million euros, 5 million more than what the Rossoneri paid to purchase the Portugual international from Porto.
Andre Silva has been in great form for Sevilla this season. In 14 appearances in La Liga so far Silva has scored 8 goals and Sevilla occupy the third spot in the standings, just 3 points behind Barcelona.
Sevilla through sporting director Caparros confirmed that they will sign the 23 year old permanently and have informed AC Milan about their intentions. The transfer will likely be completed at the end of the season. AC Milan are losing one of the most promising players in European football but that's not all bad news for the Serie A giants.
Despite Andre Silva being a complete flop in Serie A, sporting director Leonard has negotiated a very good deal with the Spanish club. Not only are Milan selling Silva at a higher price but they are making a profit of nearly 20 million euros.
Calcio & Finanza explains that the historic value of Andre Silva on the budget of the Devil is equal to 34,666,753 euros, at 30 June 2018 the striker had a value of € 27,733,403 after amortization of 6,933,350 euros. The further amortization of € 6.9 million for the current season brings the value of Andre Silva on the budget at € 20,800,053 so his sale at € 39 million will therefore guarantee Milan a capital gain of almost 20 euros.
AC Milan had high hopes when they signed Andre Silva from Porto in the summer of 2017 making him one of the most expensive purchases in club history. The Portuguese striker failed to live up to expectations and scored only 2 goals in Serie A. Too little for Milan who aimed a quick return to Champions League.