Official: AC Milan make first summer sale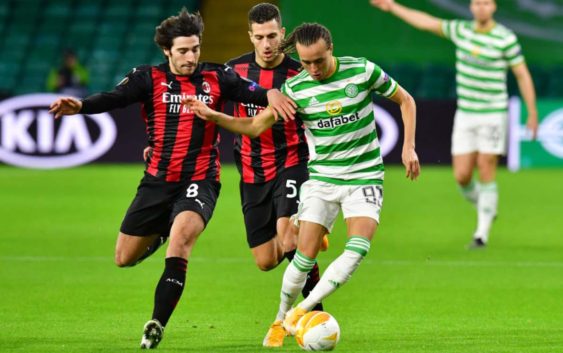 AC Milan have completed the transfer of Diego Laxalt to Dinamo Moscow. The left-back leaves after a disappointing spell at San Siro.
Diego Laxalt had just returned from his recent loan at Celtic Galsgow. However, his permanence at AC Milan was jut a matter of days because the Rossoneri have agreed his sale to Dinamo Moscow.
The two clubs have reached a deal and the transfer of Laxalt would cost Dinamo Moscow close 4 million euros. The player has signed a four-year contract at 2.5 million per season. The Uruguayan left-back was never considered by Maldini and Stefano Pioli as a back up for Theo Hernandez for the next season.
AC Milan announced Laxalt's transfer to Dinamo Moscow with an official statement on its website. 
AC Milan announces that Diego Sebastián Laxalt Suárez is set to join FK Dinamo Moscow on a permanent deal, starting 1 July 2021. The Club would like to thank Diego for his professionalism and wishes him all best for his personal and professional future.
Diego Laxalt joined AC Milan in 2019 for a transfer fee of 18 million euros from Genoa. The 28-year-old full-back made 29 appearances in his first season at San Siro but failed to become part of the first team.
Next season he was shipped to Torino on a one-year loan but at the end the Granata returned him to Milan. Same situation with Celtic Glasgow although he did much better in Scotland.
---
READ MORE: AC Milan set summer transfer budget