AC Milan offer contract to Liverpool striker: details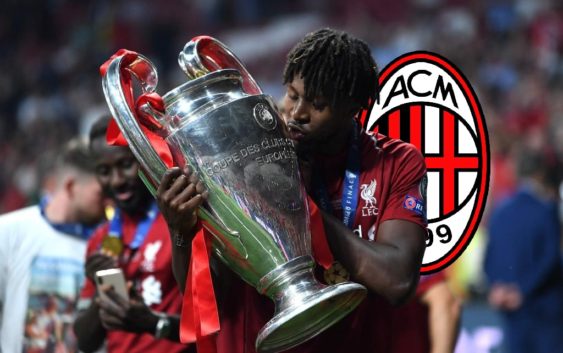 AC Milan have offered a contract to Liverpool striker Divock Origi. The 26-year-old is close to becoming a Rossoneri player for next season.
AC Milan are seriously interested in Divock Origi. The Rossoneri are in contact with the Belgium striker who will leave Liverpool at the end of the season as a free agent. The 26-year-old has refused to extend his contract with the Red and wants to play outside the Premier League next season.
The Rossoneri, after evaluating the pros and cons of the operation, have decided to negotiate the singing of Origi reports Tuttosport. AC Milan have offered the Liverpool striker a contract with wages of nearly 3 million euros per season. The player is reportedly asking for 3.5-4 million euros according to reports.

AC Milan are pushing to complete the agreement before the end of the season. The management plans to sort out the new striker situation in advance in order to concentrate on other roles. Divock Origi is very attracted by the Rossoneri project and would love to continue his career in Italy writes Tuttosport.
Origi's signing would be the second striker arrival from the Premier League. The Rossoneri secured Olivier Giroud last summer in similar fashion. The reason behind the surprising pursuit of Divock Origi is believed to be mainly economical with AC Milan opting to spend more for other signings like the one of a new right winger.
Nevertheless, Origi's adventure in England has not been remarkable. It's was impossible for the Belgium international to break Liverpool's front three. This season Origi has made only 14 appearances with the Reds, scoring 5 goals and providing 3 assists.
---
READ MORE: 3 Midfielders will leave AC Milan this summer