Paolo Maldini's goodbye gift for AC Milan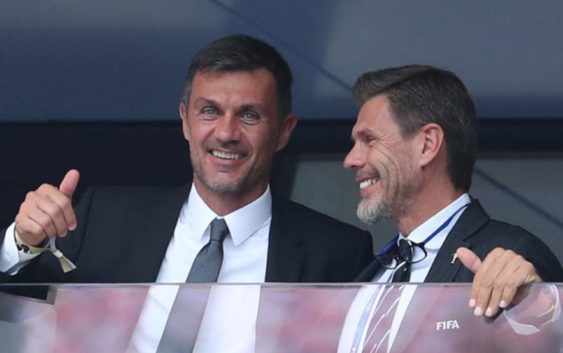 After nearly two years as part of AC Milan's management, Paolo Maldini is expected to leave when the arrival of Rangnick is announced.
After a glorious football career spanning 25 years with AC Milan as his only club, the legendary defender accepted Leonardo's call to join him in the new management of the Rossoneri.
Nearly one year later Maldini was promoted to technical director but his days at Casa Milan seem numbered. The arrival of Ralf Rangnick, as next manager of AC Milan, excludes his permanence. Maldini earlier branded Rangnick as "not an ideal profile for Milan" thus the coexistence between the two seems impossible.
Nevertheless, the former number 3 is very active these days despite the fact that they may be his last at the Rossoneri. A few days ago he closed the signing of Pierre Kalulu on a free transfer and now he has been dealing with Gianluigi Donnarumma personally.
Negotiating contract renewals is Gazidis' job but it was Maldini to conduct talks with the squad and agree a salary reduction of 50% for April. Since then Paolo, with the blessing of Elliot, has been in charge of talks with Donnarumma. And apparently he has convinced Gigio to stay.
The Italian goalkeeper will extend his current contract until 2023. There will be no release clause in Gigio's new deal and he also will not see his current salary of 6 million per season increase. Securing the signature of Donnarumma would be a huge triumph for the Rossoneri are very likely Paolo Maldini's last gift for Milan.
---
READ MORE: Di Marzio: AC Milan want Argentine striker to replace Ibra