Paper Talk: Hunt for an attacker continues while De Sciglio leaves AC Milan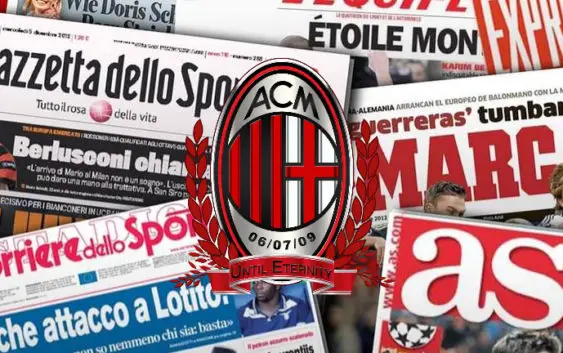 Today's Italian press focuses on AC Milan's search for a new attacker with all the three targets appearing closer to join the rossoneri. De Sciglio is on his way to Juventus and much more.
LA GAZZETTA DELLO SPORT
"Morata and AC Milan are getting closer but Aubameyang makes a rebound". It is the title with which La Gazzetta dello Sport opens the Milan based section today. The possible reinforcement in attack are always three, with Belotti remaining a mystery and with Pierre Emerick Aubameyang who has lowered his salary demands to around 8.5 million euros per season.
Yesterday, meanwhile, Torino's young attacker liked the last Instagram post by Leonardo Bonucci. The Italian press is interpreting it as a sign of his clear desire to join the rossoneri.
After having been on Juventus radar for a long time in recent years, Mattia De Sciglio is ready to move in bianconero. This morning, La Gazzetta explains that in the next few hours the agreement between the two clubs will be materialized for 12 million euros without bonuses. The young midfielder will be back in Italy in the next few hours from China and will perform medical examinations (scheduled for tomorrow) and then will travel to join Allegri's team for US tour.
La Gazzetta dello Sport reports that for friendly match against Borussia Dortmund, manager Montella will have to do without Riccardo Montolivo. The rossoneri's midfielder will not play because he has not yet fully recovered from an ankle distortion.
CORRIERE DELL SERA
According to Corriere della Sera this morning, on Thursday, Urbano Cairo, president of Torino, is expected in Bormio where the team is on rally to meet Andrea Belotti. The two will talk about the future of Gallo, who seems to be increasingly distracted from the flattering of AC Milan.
Mattia De Sciglio is about to leave AC Milan and move to Juventus, where he will meet again Massimiliano Allegri. Today's edition of the Corriere della Sera reports, the young midfielder who grew up in rossoneri's youth sector will shortly be given to the Bianconeri for 12 million euros.
BILD
According to Bild, Milan have offered 60 million euros to Borussia Dortmund for Pierre Emerick Aubameyang, while the German club wants 70. The Gabonese striker is one of the players wanted by AC Milan to reinforce its offensive department.
LIBERO
Libero Focuses on AC Milan's sports director with the headline. "Mirabelli's Milan" discussing some recent declarations made by the rossoneri's director, along with Marco Fassone, on the rebirth of the club: "Before the closing i worked as a ghost. It was tough but i need to know the players first. The attacker? Morata and Belotti but only under our conditions".
REPUBBLICA
On the occasion of today's friendly in Guangzhou, Milan will meet Borussia Dortmund to talk about Aubameyang, the striker is one of rossoneri's targets. Milan are to put offer 60 million euros for the Gabonese.