Pioli highlights AC Milan biggest shortcoming after Udinese win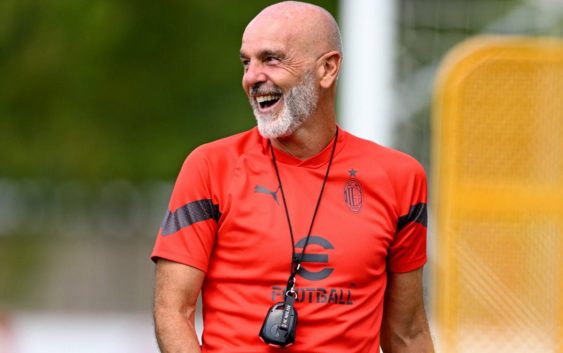 AC Milan coach Stefano Pioli analyzes the debut match against Udinese highlighting the shortcomings in defence.
AC Milan started the new season with a bang. Unlike in the past, the Rossoneri secured a convincing 4-2 victory against a traditional difficult opponent like Udinese. The Italian champions made a clear statement. AC Milan proved they aim to win back-t0-back titles and that they will be the team to bet this season.
Coach Stefano Pioli was obviously pleased with the three points but highlighted the shortcomings in defence. "What I certainly didn't like was the fact that we conceded a goal shortly after the match had started. We need to start the games much better. We conceded two goals from inactive balls, we made a mistaken change between the two centre backs but it was not the time to make it.
On the corner we were inattentive. When we work well forward the defenders are also favored. We have players with certain characteristics that can allow us to have a high line in defense. Sometimes we seem more intense with the high line rather than the low one. It's a serious mistake we have to work on. Next Sunday's opponent is top level, we will have to raise our performance."
On Rebic: "He can help us a lot, he's a very strong player. He has all the characteristics to be an important player for us, I know it and he knows it. I think that too often, as a striker, he is judged for the goals scored, but with the work he has done for the team he has certainly given us a lot".
On Brahim Diaz and his goal: "We ask Brahim to be present in the opponents area and effective with assists. Today he scored and helped others score. He has worked a lot. We played some balls lightly, we need to improve on this. But the team took a step forward on the desire and belief in our qualities ".
On De Ketelaere: "Very positive impressions, he's a very smart players. He knows how to read situations in advance. He had a particular summer, he still doesn't have the best possible condition. He was probably used to working between the lines more alone, we aim to fill those spaces with more players. There is no doubt about his talent but he comes from a different league and he will need the time to understand Italian football".
---
READ MORE: AC Milan plan one last important signing