Pioli explicitly asks Gazidis to sign one player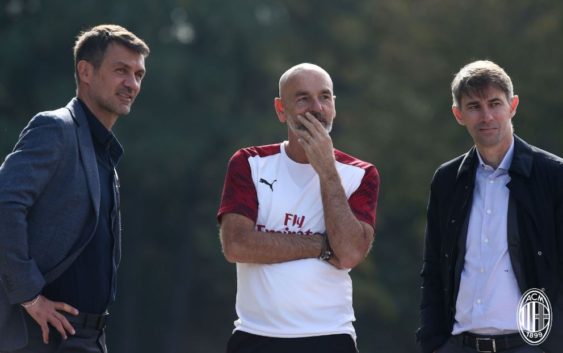 AC Milan coach Stefano Pioli has explicitly asked Ivan Gazidis to sign 70 million rated Fiorentina star winger Federico Chiesa.
Zlatan Ibrahimovic will be AC Milan's starting center forward also for next season. The management is evaluating whether to buy a new striker (to alternate with the Swedish) or instead make an important investment for a new winger.
Gerard Deulofeu will leave Watford is offering himself to Milan but the Rossoneri have another name in mind. Both the Spaniard and his agent have declared that a return to Italy would be very welcomed, but there is another player, with characteristics similar to those of Deulofeu, who the Milanese club likes a lot.
Fiorentina star Federico Chiesa is the summer dream of AC Milan. According to reports, the Rossoneri are trying to insert Chiesa in the negotiation that could bring Lucas Paqueta (and perhaps also Ricardo Rodríguez) to Fiorentina.
Stefano Pioli knows Chiesa very well having trained him while at Fiorentina for two seasons. MilanNews.it reports that Stefano Pioli has explicitly requested the purchase of Federico Chiesa from Gazidis. Fiorentina value the 22-year-old winger at 70 million euros.
Juventus are currently ahead in the race for the Italian talent, Inter ares also interested, but no club has made any offer so far. The Italy international has scored 11 goals and assisted 7 in 36 appearances with Fiorentina this season.
---
READ MORE: AC Milan contact Man City star