Pioli reveals what AC Milan miss to win the Scudetto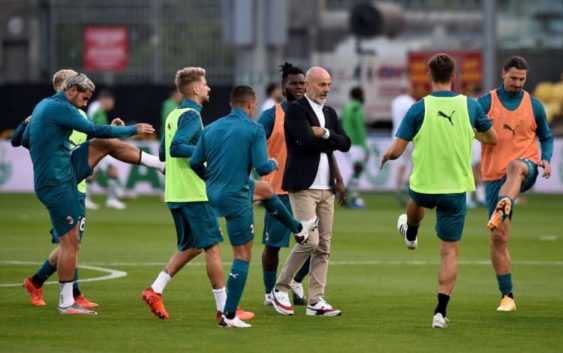 Rossoneri c

oach Stefano Pioli talked about the important Europa League 3-1 win against Celtic and what AC Milan need to win the Scudetto.
The Rossoneri coach was clearly pleased with the 3-1 Europa League victory in Scotland: "The match was played well, in the second half our intensity dropped a bit and we conceded something more. It was very important to prove we are not a normal team, winning after the success in the derby when it can happen to relax and lose concentration. We approached the match well and we want to continue like this, trying to win every match".
What is the secret of Milan? "We have all been working in the same direction for some time, from the club to the players. We are all an integral part of the environment and we are working well every day by being well together. There is a spirit of sacrifice and a desire to improve. It starts from the owners who wanted to confirm the way we work, the best players and brought new signings. We are really good at Milanello", said Pioli.
The Italian coach knows that complicated times will come, but he has faith in his boys: "The positive results give confidence and awareness, but we also know that more delicate and difficult moments will come. We are a young team, but we have important personalities. Donnarumma, Romagnoli, Kessie… In addition to Ibra. We have figures who know how to help in difficulties. So far we are thinking that the next match will be the most difficult and you have to give your all. Against Roma, another good test, we must prepare ourselves as best we can and continue our positive path. Our turning point was in January, taking players suited to our football ideas and our shortcomings".
Milan-Roma on Monday, with the Giallorossi the first big match won last season: "The victories we were missing were those against the big clubs. Something was missing in the first leg despite playing well. The successes have given us more conviction. We have great respect for Roma, they have important qualities. It will be a good match with two teams that want to win".
What is missing to win the Scudetto? "We need to raise the technical level more, we can certainly improve in every respect. The quality of the players makes the difference then. The more we raise the performance, the more we will have a chance to win. Then we will see if there will be signings in the next transfer market window. We know where we want to go, but there are some stronger teams on paper and we want to play it with everyone", said Pioli to Sky Sport.
---
READ MORE: AC Milan star offered to Inter