Pioli studies 3-man midfield: all the solutions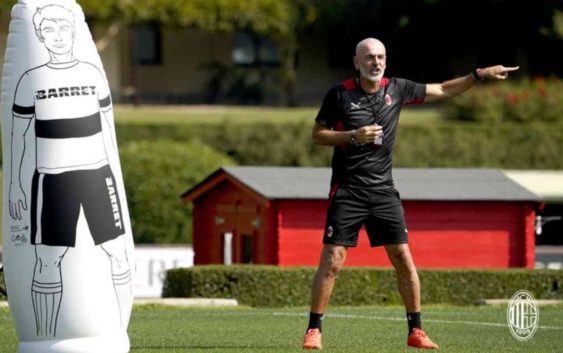 Coach Pioli will have more tactical alternatives this season and is studying AC Milan playing with three central midfielders.
A three-man midfield? Feasible, if you have a nice set of aces in the squad. Well, Pioli has it. With Bennacer, Tonali and Kessie, the Rossoneri coach can count on three players of absolute depth.
Sooner or later we will see them on the pitch together. La Gazzetta dello Sport reports that we will have to be patient a little longer because not all the three players are at the top of their physical condition and because the project will obviously require tests at Milanello, but the idea is concrete and will be eventually implemented.
The super midfield trio is the most intriguing temptation of the new AC Milan. Bennacer, Tonali and Kessie are the key elements of a potentially explosive mix, which includes muscles, geometry, speed, verticalizations and even goals writes Gazzetta.
The three can adapt and live together without problems in a possible three-man department, with Ismael Bennacer, the most inclined of the three to orchestrate the play, in the playmaker position. The formation would be either Carlo Ancelotti's 4-3-1-2 rhombus or the classic 4-3-3.
Pioli will work on it, that's for sure. There haven't been so many quality midfielders at AC Milan since the golden age observes Gazzetta. In midfield, in fact, none of the Rossoneri squads of recent years could boast the same abundance of resources as the current one (there are also Bakayoko and Krunic). In short, the AC Milan coach can smile and look with great optimism at the continuation of the season that has just begun.
---
READ MORE: AC Milan end the mercato with 11 signings