Pioli talks Scudetto win, Ancelotti, Diaz future and Asensio signing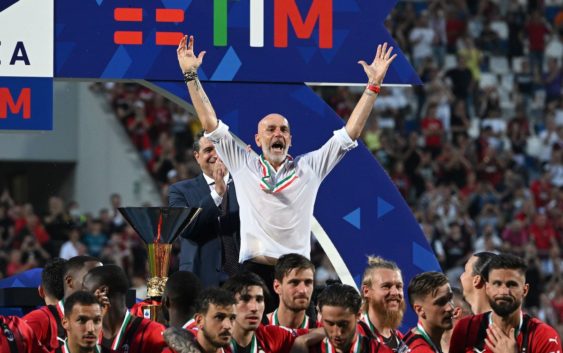 AC Milan coach Stefano Pioli has given a detailed and meaningful interview for Spanish newspaper AS. The coach touched on several topics…
Stefano Pioli is the man of the moment! The Scudetto crowns the great work the Italian coach has done in these last two and a half seasons. A careful and highly functional work brought the Serie A title at San Siro after eleven years. Nobody would have bet a penny on the skills of Pioli who was often criticized for not having won anything in his career.
The Scudetto is worth gold and fame especially considering how his tenure at the Rossoneri began. In an interview with AS, Stefano Pioli opened up about winning the title, players of the present and past, and potential signings.
On the Scudetto: "It was fantastic. It is one of the best things that can happen to you in your career. Seeing the fans happy has been the most rewarding thing of all we've done this season. We believed in it from the start, but there were two fundamental matches. The comeback in the derby with Giroud's brace and the victory over Lazio. Winning the last six games, despite the worst schedule has shown my team's mental strength. I haven't received the Scudetto medal yet, but they keep it at Casa Milan".
On Theo's golazo against Atalanta: "It was amazing and rare. If you look at the action, he could have done a thousand other things at that moment. But Theo is like the wrath of God, he has incredible strength and determination. This year he has become a more complete player, it was good for him to go to France with his national team, because it means that he has reached a high level. I think he is already one of the best full backs in the world, but I think he still has a lot of room for improvement".
On Brahim Diaz: "Many forget that Brahim is still young and that it was his first experience as a starter in a big team. It also happened with Tonali a year ago, it can happen that such a great pressure can cause a fluctuating trend. He got off to a great start, I agree, then injuries and Covid took away his confidence, and perhaps some of my decisions disappointed him too. I am sure, however, that he is a great player, with enormous qualities and very useful for the way we play football. I would like him to stay at Milan".
On Carlo Ancelotti: "Carlo often talks to Paolo Maldini, he complimented me through him. He is a great coach. He has won in all the championships, has an intelligence and sensitivity that go beyond the ordinary. He knows how to handle great teams and great players like no other".
On potential Marco Asensio signing: He is a great player, but he is a Real Madrid player and I am too happy with my players to talk about others right now".
On those who left Milan: "I only look at what the pitch says. I've never seen any of them (Donnarumma, Calhanoglu and Kessie) being superficial on the pitch. I saw enormous care, professionalism and the desire to show that they were very good. They worked very well and, for this reason, I always wish them the best, as I wish Franck. He is a guy who has proven to be a great player and a good person, who always works with a smile on his face. I hope everything goes well for him. At Barcelona or elsewhere, except if we meet in the Champions League. There I hope to beat him (laughs)".
---
READ MORE: AC Milan choose striker with 16 goals to succeed Ibra