AC Milan choose striker with 16 goals to succeed Ibra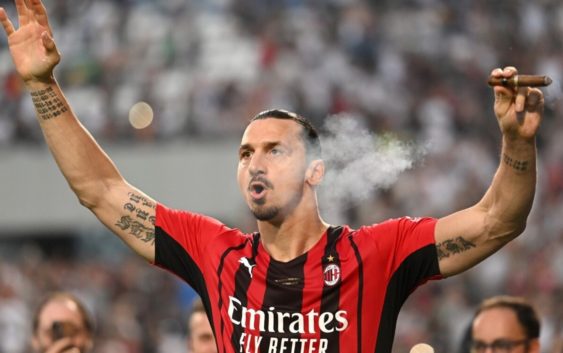 With Ibrahimovic set to stay out for 7 months, AC Milan are working to sign Gianluca Scamacca as his successor.
With an official statement AC Milan announced that Zlatan Ibrahimovic has undergone surgery on his left knee in Lyon. The arthroscopy was a complete success but the Swedish striker will need a period of at least 7 months to recover. That puts the Rossoneri in a difficult position. The management will offer Zlatan a new contract for the remaining months of the upcoming season.
In the short-term, Maldini and Massara will be looking a replacement for Ibrahimovic. Gazzetta dello Sport reports that AC Milan have chosen Gianluca Scamacca as the successor of Ibrahimovic. The Sassuolo centre forward has been followed by the Rossoneri for a long time.
The 23-year-old is considered a player of similar characteristics to Ibra and with much room for improvement. Scamacca cemented his role as one of the most promising Italian players scoring 16 league goals this season. He recently renewed his contract until 2026 so Sassuolo are asking a fee of €40 million for Scamacca.
The figure is considered excessive by the Milan management who are nevertheless open to negotiate. Sassuolo are interested in Rossoneri duo Lorenzo Colombo and Marco Brescianini. Their inclusion as technical counterparts could lower Gianluca Scamacca's price tag to €30 million.
AC Milan are the only Italian club remaining in the race for Scamacca. Inter who were in pole position initially are about to close the signing of Paulo Dybala instead. On the other hand, the Rossoneri have abandoned the pursuit of Darwin Nunez who is set to move in the Premier League.
---
READ MORE: Real Madrid to make €120m bid for AC Milan star