Pioli: "We have one player who can make us win any match"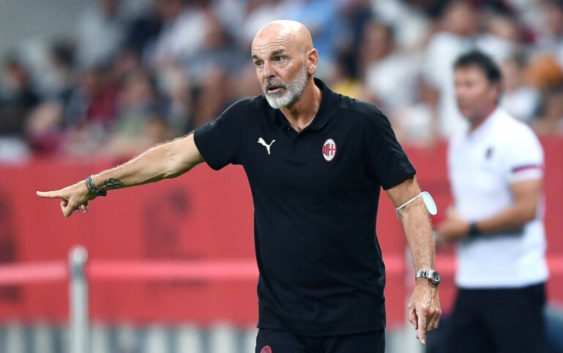 After the victory against Venezia, Stefano Pioli talked about AC Milan's chances of winning the Scudetto, Diaz, Tonali, Leao and more.
On the substitutions: "Covid was a problem but it would have been nonsense to bring 23 players for only three substitutions. I am fortunate to have very strong and willing players. We have played a very demanding week, physically and mentally. I liked the team also in the first half".
On the squad: "I didn't need tonight's performance to understand I had an important squad. It's a pity not to have everyone available. Soon everyone will return and we will be even stronger. Venezia closed the spaces well, it was a game to play with the right intensity".
On Brahim Diaz: "He is a guy who has always believed in his qualities and who needed to settle into a different championship. He is a quality player. Diaz is a pure quality attacking midfielder. He is back with great pleasure working at Milan with his teammates. I am happy that he is performing at this levels.
On Leao: "Believe me that the best thing was to find the players in the summer significantly improved and convinced, Rafa is one of them. The work done last year has paid off for him. We are talking about 20-year-olds, it is normal that in such a difficult championship there were difficulties initially. It was nice to find Leao, Diaz and Tonali so improved and stronger. Leao is a player who can make us win any match, we expect a lot from him. He can dribble anyone, it's a great advantage for our offensive phase".
On Tonali: "I always talk a lot with my players, the relationship is created in everyday life. We are talking above all about football, Sandro has always worked well and a lot. Now finally he's showing his fantastic skills, he's a complete midfielder. He must know that this is a starting point and not a point of arrival, there will still be many small steps to overcome".
Theo Hernandez said he wanted to fight for the Scudetto? "This enthusiasm and empathy that we have created with our fans we have to ride it. We must continue to show that we are a strong team that can play for it. Everyone wants to win, the difference is made by those who prepare themselves in the best way to win. If my players think they can win the Scudetto then they should make a huge effort, that's the only way to win."
---
READ MORE: AC Milan in contact with Kessie's substitute