Poili comments possible Calhanoglu and Piatek sale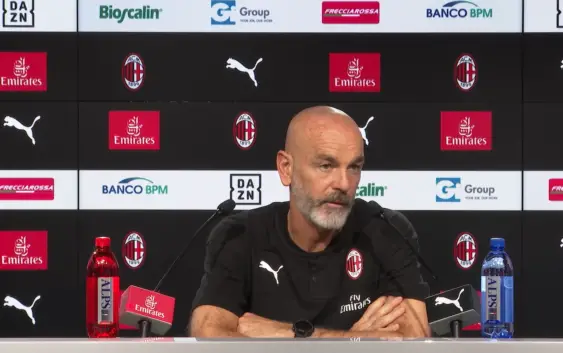 Through coach Stefano Pioli, AC Milan release an official response following the
statements of Calhanoglu and Piatek regarding their future.
Controversies never end at Casa Milan. If the results on the pitch weren't bad enough, the club finds it difficult to stay from problematic statements and embarrassing situations. This time it was Hakan Calhanoglu and Krzysztof Piatek to become the center of the attention.
The former Genoa striker arrived at San Siro for €38 million and after a good start last season he has failed to repeat himself under Giampaolo and Pioli. Nevertheless, Piatek seems to be paying a lot of his attention to Instagram and his market value.

"My career has developed quickly but I am not stopping, I always try to look further ahead. Today I am worth 38 million euros, when I change team I'm sure it will be worth at least 60-70 million", said Piatek sparing rumors about being concerned more with his market value.
Similar statements followed from Calhanoglu. "Bayern Munich wanted to sign me but at that time the positions of Arjen Robben and Franck Ribery were consolidated and they were also loved by the people. It would have been difficult for me. If Bayern came back to me at some point, then I certainly wouldn't say no".
In the press conference today, before Milan vs Napoli, when asked about the desire of his players to leave, Pioli replied: "I don't think the boys meant to say that Milan is a point of passage and not of arrival. They are very attached with the club. I don't think we have a situation where players don't feel good at Milan. To prove it, however, we have to prove it on the pitch". Calhanoglu is suspended for Milan vs Napoli while the Polish striker is expected to start from the first minute.
READ MORE: Confirmed: AC Milan's first January sale