PSG make official offer for Lucas Paqueta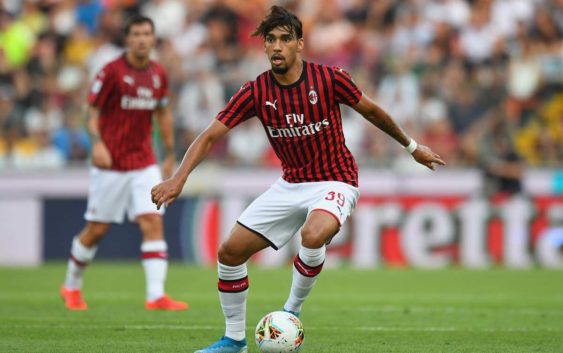 AC Milan have received an official offer from PSG for Lucas Paqueta but the Rossoneri are reluctant to sell one of their most prized assets.

Paris-Saint Germain are seriously interested in AC Milan midfielder Lucas Paqueta. The French giants are planning a January move for the Brazilian talent. PSG sporting director Leonardo, who brought him at Milan last year, wants to work again with the 22-year-old.
Last January AC Milan signed Paqueta for 35 million euros from Flamengo. Leonardo himself convinced Elliot to spend a large sum for one of the most promising prospects of South America at a time when many considered him an unprepared player, on paper, for European and Italian football.
Leonardo has contacted the Rossoneri and PSG have made an official bid for Lucas Paqueta offering AC Milan a figure of €40 million reports Sportmediaset. A considerable fee for a player that struggled to adapt under Marco Giampaolo but hopes to do better with Stefano Pioli.
Giampaolo had little confidence in the Brazilian's attacking skills deploying him only once as attacking midfielder, then always as a left-wing midfielder. Newly appointed coach Pioli also views the former Flamengo star as a central midfielder, like his predecessors.

Currently the cost of Paqueta's transfer, including depreciation, is recorded on the Rossoneri's budget for about 26 million euros. AC Milan would register a capital gain of 14 million euros if they sell Lucas at 40 million. acmilaninfo.com will continue to provide further updates on the topic, however, it must be stated that AC Milan see Lucas Paqueta as a fundamental player and hope he bounces back under Pioli.
5 AC Milan players Pioli should avoid if he doesn't want to get sacked like Giampaolo
https://www.youtube.com/watch?v=YyJ7T7q4BB8
READ MORE: AC Milan name Rafael Leao price tag