Puma pushing Marco Reus to Milan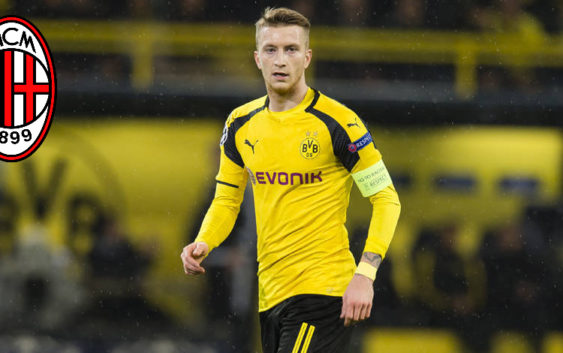 AC Milan's new sponsorship agreement with Puma could have a positive effect on the Rossoneri's transfer market plans. Marco Reus is the target.
A few days ago, AC Milan announced that starting from next season the new technical sponsor of the club will be Puma in a deal will bring between 12 to 15 million euros guaranteed (plus performance related bonuses) each year in the coffers of Via Aldo Rossi. The well-known German brand could also favor the arrival in Rossoneri of a player who is liked a lot by sports director Massimiliano Mirabelli, that is Marco Reus.
NO RENEWAL – Tuttosport reports today that the player's contract with Borussia Dortmund expires in 2019 and the German winger does not seem willing to renew his contract. Puma would love to see the arrival of Reus at Milanello, as Marco is one of its top testimonials and would support Gigio Donnarumma, who in the managing plans of the sponsor will soon become another leading face.
PRICE TAG – The Aubameyang affair severs as an excellent example that dealing with Borussia Dortmund is not easy and at the moment demand for Reus is quite high. In fact, at least 30-40 million euros will be needed to snatch him from the Germans, hopping that his price tag does not increase after the World Cup. At the moment, AC Milan still do not know yet whether they will be allowed to spend large sums on the summer market as the club awaits UEFA's ruling on the Settlement Agreements.
---
---