Sampdoria star set to replace Ibrahimovic at Milan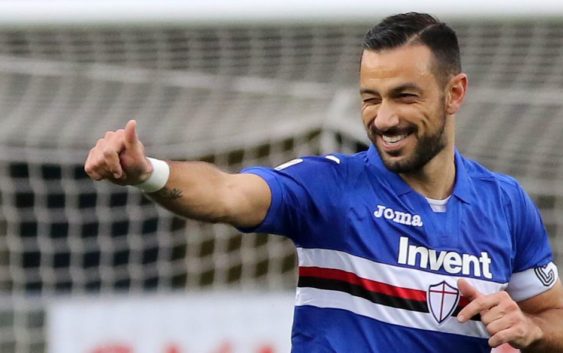 With Zlatan Ibrahimovic definitely not coming to AC Milan, the club has turned its attention to Sampdoria star Fabio

Quagliarella.
Sampdoria star Fabio Quagliarella is the last idea of the Rossoneri club to reinforce the attack. The veteran center-forward is a hypothesis in view of the January transfer window.
According to Sportmediaset, AC Milan sporting director Leonardo has already contacted Beppe Bozzo. The Brazilian director and the agent discussed the availability of Quagliarella regarding a January move. The 35 year old striker has a contract expiring in June 2019 and would like a new agreement until 2020. The Rossoneri club instead would prefer an agreement until the end of the season and later discuss a one year renewal. Sampdoria seem willing to negotiate.
Certainly a name like Quagliarella contradicts a bit Milan's policy of focusing on young players. The Italian striker has largely exceeded 30 years and can only represent a temporary solution for the second part of the season. He has experience in Serie A and has already worn important jerseys in the past like those of Napoli and Juventus.
Without forgetting that he is still doing great at Sampdoria despite his age. Quagliarella this league has scored 8 goals and has provided 5 assists in 14 appearances. Certainly Leonardo and Paolo Maldini have also other ideas (read here). The club is in search even for a new central midfielder, but for both roles the Financial Fair Play restrictions will have a big impact.