Report: AC Milan expect €150m January bid for Leao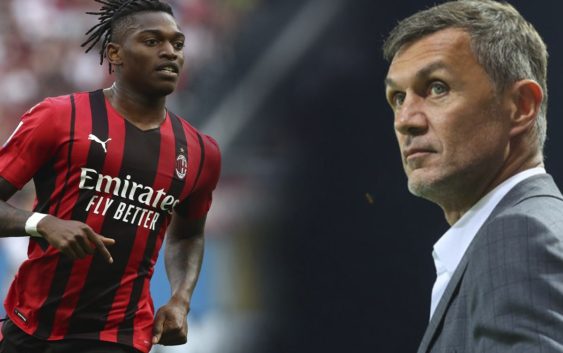 AC Milan could part ways with Rafael Leao with an English club ready to spend over €100 million for the Portuguese winger.
AC Milan left winger Rafael Leao was elected Serie A Player of the Month for October shortly before the Fiorentina match. The Portuguese star ends a very positive year on a personal level with 16 goals contributions in 20 appearances with the Italian champions. Now the player will be focused on doing well in the World Cup.
A big regret for the Rossoneri who had hoped to complete his contract extension before the Qatar tournament had started. A very difficult situation has just become even more complex in recent months. Rafael Leao wants at least €7 million per season and the club to take care of his nearly €20 million fine he must pay to Sporting Lisbon.
While AC Milan are open to meet his contract requests they can't afford to compensate Sporting Lisbon for a problem they have nothing to do with. However, other clubs with more economic capacities are willing to take advantage of AC Milan's difficulties. The chances of a possible departure for Rafael Leao have increased substantially lately.
Journalist Andrea Longoni reports that AC Milan are expecting a bid of over €100 million in December for Leao. An unnamed English club, that could possibly be Chelsea, is ready to break the bank for the Portuguese winger and the final offer may be very close to his €150 million release clause. It is worth mentioning that the release clause is valid only for the summer. 
The Rossoneri's stance is clear on Leao. They want to keep the 23-year-old at least until the summer but with no progress on the renewal front Milan risk having a player with only one year remaining on his contract. It would be almost impossible to expected a similar bid for a player that becomes a free agent in one year. For comparison, Eden Hazard joined Real Madrid for a fee of €115 million.
---
READ MORE: Ancelotti has pleaded Real Madrid president to sign AC Milan star