Revealed: AC Milan Player Salaries 2018/19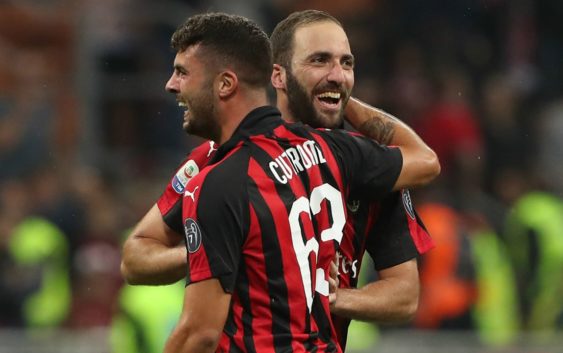 La Gazzetta Dello Sport reveals the salaries of all AC Milan players with the Rossoneri also having the second highest salary-cap in the entire Serie A at 140 million euros.
The Italian Serie A may not yet be the wealthy championship of the Arab sheikhs or Russian tycoons but the value of certain players has increased a lot. Many attribute this positive change to the Cristiano Ronaldo effect. The purchase of the Portuguese star from Juventus has motivated other teams to invest more in signing better players. And AC Milan have done precisely that.
La Gazzetta dello Sport reports today that the Rossoneri are the club that is following in the footsteps of Juventus. AC Milan are not reluctant to offer high salaries to their players of higher quality. Gonzalo Higuain is in fact the second highest paid player of the entire Serie A, behind CR7, with a contract of 9.5 million euros. A part of his salary is contribution by Juventus as a severance payment.
Gianluigi Donnarumma follows closely. The talented goalkeeper earns 6 million euros per season making him the youngest Italian footballer ever to receive such a hefty salary. New captain Romagnoli, Biglia and Bakayoko complete the podium, each earning 3,5 million.
G. Higuain – € 9.5m per year – 2019
G. Donnarumma – €6 m per year – 2021
A. Romagnoli – € 3.5m per year – 2022
L. Biglia – € 3.5m per year – 2021
T. Bakayoko – € 3.5m per year – 2019
J. Suso – €3 m per year – 2022
P. Reina – € 3m per year- 2021
H. Calhanoglu – € 2.5m per year – 2021
F. Borini – € 2.5M per year – 2021
R. Montolivo – € 2.5. per year – 2019
I. Abate – € 2.3m per year – 2019
M. Caldara – € 2.2m per year – 2023
F. Kessie – € 2.2m per year – 2022
R. Rodriguez – € 2.1m per year – 2021
G. Bonaventura – € 2m per year – 2020
A. Conti – € 2m per year – 2022
M. Musacchio – €2 m per year – 2021
A. Bertolacci – € 2m per year – 2019
I. Strinic – € 2m per year – 2021
D. Laxalt – € 1.7m per year – 2022
C. Zapata – € 1.7m per year – 2019
S. Castillejo – € 1.5m per year – 2023
J. Mauri – € 1.4m per year – 2019
D. Calabria – € 1.1m per year – 2022
P. Cutrone – € 1.1m per year – 2023
A. Donnarumma – € 1m per year – 2021
S. Simic – € 0.3 per year – 2020
A. Plizzari – € 0.2m per year – 2020
Buy AC MILAN Home Jersey Men 2018/19