The highest paid coaches in Serie A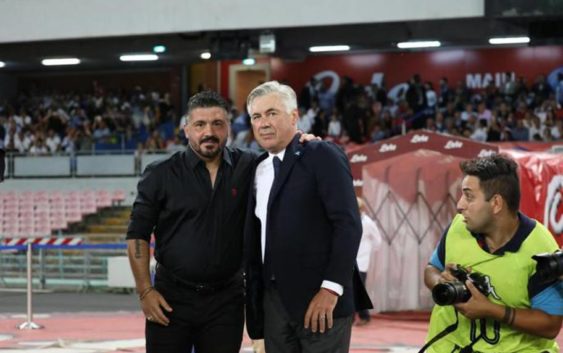 La Gazzetta dello Sport reveals today the highest paid coaches in Serie A and AC Milan's Gennaro Gattuso ranks in fifth place. 
Now even the coaches are also worth as much as top international players. This is what data and numbers say about the fees that technicians earn nowadays, both in Italy and abroad.
Once, perhaps wrongly, the coaches of big clubs were not paid as much as their most representative players, despite the fact that the responsibility of the team fell on their shoulders. Data published today by La Gazzetta dello Sport show a trend reversal in this sense. Just think that Massimiliano Allegri, a multi-trophy winner with Juventus, has signed a contract of 7.5 million euros net per season since last year, becoming the second highest-paid Bianconero in the club after the unreachable Cristiano Ronaldo but overcoming his other star Paulo Dybala.
In the ranking of the highest-paid coaches currently in Serie A, closely behind Allegri there is Carlo Ancelotti with 6.5 million euros at Napoli. At the last step of the podium there is Luciano Spalletti who with a contract of 4.5 million euros is practically the most paid by Inter along with captain Mauro Icardi.
Fourth place for the Roma's Eusebio Di Francesco (3 million net) while we find Gennaro Gattuso in fifth position. The new coach of AC Milan has a contract of 2 million euros per year, on a par with Torino's Walter Mazzarri. However Rino has always said he has no primary interest in earning money or raising the level of his salary. Something confirmed by the fact that he guided AC Milan for 5 months with a salary of only 120 thousand euros before the recent contract renewal.
---
---