Former AC Milan star sentenced to 9 years in prison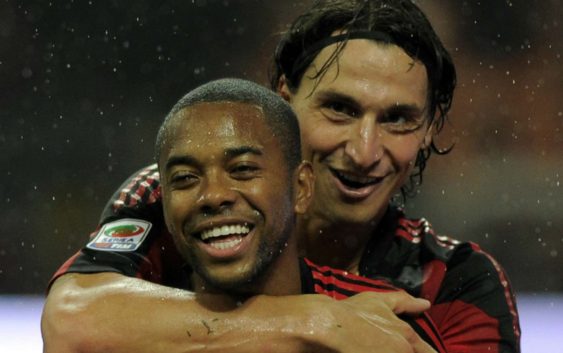 The Italian Supreme Court has upheld Robinho's nine-year rape conviction after an assault that happened in 2013.
The Brazilian forward who had retired from football one year ago has been sentenced to 9 years in prison on charges of sexual assault. On November 2017 the court of Milano convicted the former AC Milan star for the rape of an Albanian girl, 22 years old at the time.
The assault had occurred on 22 January 2013 (during the time he was playing for the Rossoneri) when Robinho, at a disco in the Lombardy capital, committed violence in cooperation with five others.
The Milan Court of Appeals found that Robinho had "belittled" and "brutally humiliated" the victim, while he also tried to mislead investigators from the start by providing a false version of events he had agreed upon with his friends.
Robinho appealed immediately after the verdict was announced. Nevertheless, today, the Supreme Court upheld the nine-year sentence giving the final verdict.
But Robinho is not the only former Brazilian star to be denounced for sexual violence. Prior to him, it was the turn of the former Roma ace Amantino Mancini. On 28 November 2011. He was sentenced to two yeas and 8-months for the same offense.
---
Read here AC Milan's worst signings EVER