Romagnoli breaks Nesta and Cannavaro record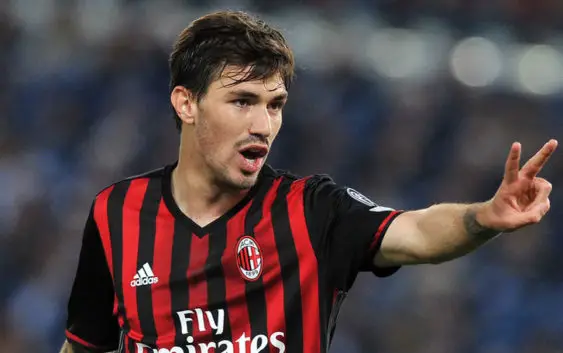 AC Milan 23 year old centre back Alessio Romagnoli is one of the most important players of the team despite his young age and his numbers look promising even for the future.
Alessio Romagnoli turned 23 yesterday and can count on an enviable number of appearances in Serie A, 119. But how many games had played his more famous colleagues at the same age in the Italian league? At his twenty-third birthday, the native of Anzio has played more games than centre back legends Alessandro Nesta and Fabio Cannavaro, that in 1999 and 1996 had 105 and 87 appearances in Serie A.
Motives related to modern football? Not really, given that Rugani, until 29 July 2017, had played 70 games, a good 49 less than the AC Milan defender. Caldara is definitely further away, with 27 appearances at the age of 23. Chiellini, Bonucci and Barzagli, pillars of the last Italian national, at the age of twenty-three had played in Serie A respectively 54, 36 and 27 games. And there are those who, at twenty-three, had not even debuted in the league, like the case of World Cup winner Materazzi.
---
---