Saelemaekers urges AC Milan to sign former teammate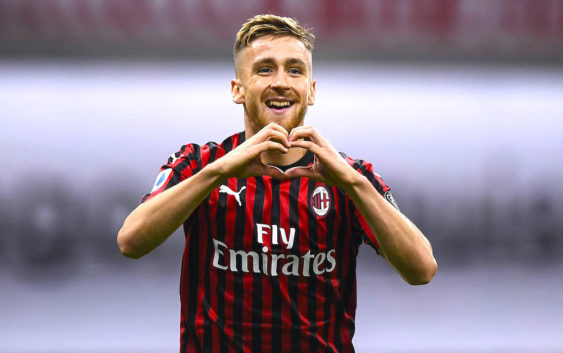 AC Milan winger Alexis Saelemaekers has asked the Rossoneri to sign former

teammate Albert Lokonga from

Anderlecht.
Alexis Saelemaekers in a long interview with La Dernière Heure spoke about his career and the current moment of AC Milan. The Belgium winger discussed how he has changed in his first year in Italy: "No one knew me at the beginning. I'm glad I proved who I am. I'm living a dream here at Milan, I always give my best, so much so that sometimes I have to take a little rest… ".
"They nicknamed me Salamander at the beginning because my name is difficult to pronounce. But they were right, because I'm a Salamander: I run everywhere and I'm not easy to catch… ".
AC Milan are currently on the search for a new central midfielder. Many names have been linked with the Rossoneri but Saelemaekers urges he club to sign his former Anderlecht teammate Albert Lokonga. "I have mentioned his name a few times. It would be fantastic to have him here, he has all the skills to play in a club like this", revealed Saelemaekers.

Lokonga is a central midfielder that can also play in a more defensive role. The 21-year-old made his breakthrough last season and has been a regular starter ever since. He has made 16 appearances this year attracting the attention of important European clubs but Alexis would like to have him at Milan. The market value of Lokonga according to transfermarkt is 10 million euros.
Last January AC Milan made a surprising move when they purchased the little known Saelemaekers, initially on loan. It was considered a gamble at the time but the Belgium talent eventually showcased his talent and has become a key player for the Rossoneri.
---
READ MORE: Di Marzio: AC Milan meet with striker agent