Serie A coach compares AC Milan midfielder to Zidane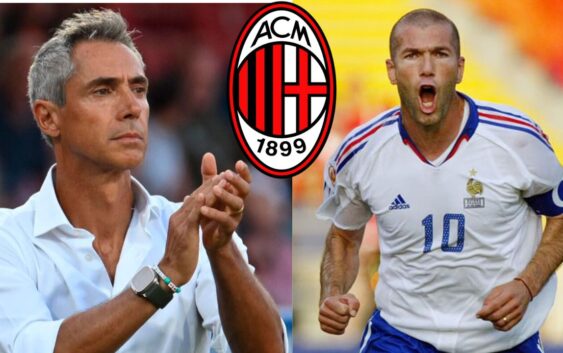 AC Milan midfielder Yacine Adli has gained praise for his first start and positive performances against Cagliari.
Yacine Adli was one of AC Milan's best players in the important 3-1 victory over Cagliari. It was the season debut for the 23-year-old central midfielder who had not played a single minute until now. The injury of Rade Krunic, who will be out for one month, has opened space in midfield and coach Pioli has decided to use Adli as defensive midfielder.
Former AC Milan defender Alessandro Costacurta was very pleased with the performance of the former Bordeaux. "I liked him because the first opportunity created was his, then he made two saves like a defender normally would. Adli played well with a very high percentage of successful passes. I give him a 7", said the now Sky Sport pundit.
Yacine Adli's former coach at Bordeaux, Paulo Sousa, spared no praise for the French midfielder as well. The current coach of Salernitana went as far as to compare Yacine Adli to Zinedine Zidane. "He's a wonderful guy, a worker. Technically extraordinary, a very creative player. In terms of creativity and technical quality I have said that he is the new Zinedine Zidane. He definitely needs continuity and to improve in some aspects."
The admiration of Paulo Sousa for Yacine Adli is not as secret as the Portuguese coach did everything in his power to sign Yacine at Salernitana this summer. However, the player did strongly wanted to stay at AC Milan and play his cards despite knowing that coach Stefano Pioli does not favor him.
"I waited and dreamed of this evening, but it took work and it took patience. I had them and I gave everything for this moment. But it's just one game and I want to do more. I want to show that I am there and that I can help. I've played a bit everywhere: the position suits me. When Pioli told me to play in front of the defense, I told him 'Let me play wherever you want me to be", said Adli.
---
READ MORE: PSG propose sensational swap deal for Maignan