Serie A: Round 2, Team of the Week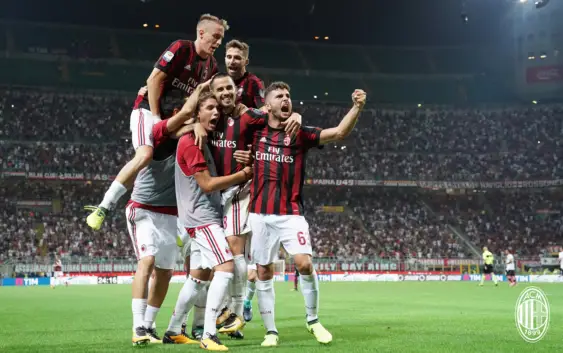 WhoScored.com has published round 2 Serie A team of the week. Despite the somehow disappointing result against Cagliari the rossoneri have a player in the best eleven.
After scoring a goal and assisting Patrcik Cutrone on the first round of Serie A against Crotone, Jesus Suso repeated himself again in San Siro, this time against Cagliari. At the same time securing a spot in Serie A round 2 team of the week according to WhoScored.com. The Spanish winger is again present in the best eleven of the week together with Sampdoria's goalkeeper Puggioni, De Silvestri (Torino), Ferrari (Verona), Ajeti (Crotone) and Ghoulam (Napoli) in defense; Obi (Torino), Mandragora (Crotone), Perisic (Inter) in the midfield alongside Suso, Icardi (Inter) and Dybala (Juventus) in attack.
The Spaniard was rewarded for his excellent displays with his first ever national team call up. Spain will face Italy in Santiago Bernabeu in a match that is expected to decide the winner of group G (read here).