Silvio Berlusconi preparing to return at Milanello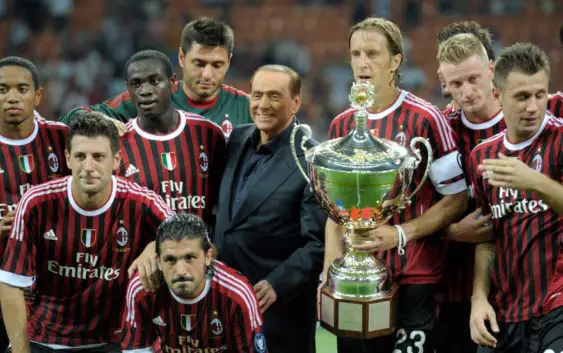 Former AC Milan president Silvio Berlusconi is about to return at Milanello after a long period away only to greet his old friend.
The former rossoneri president is preparing a clamorous return at Milanello after a long period away. Berlusconi, two days ago, congratulated his former fighter for his appointment as AC Milan coach via Twitter wishing him all the best.
Silvio Berlusconi wanted to call Rino Gattuso yesterday, who since yesterday is the new coach of the first red and black team. But it does not end here: according to the today's edition of Il Corriere della Sera, the former Milanese president would be cultivating the idea of going to meet him personally in the next few days at Milanello.
Since he decided to sell all his shares at AC Milan to the Chinese ownership led by Yonghong Li, Silvio Berlusconi has never stepped foot at Milanello or at San Siro, always supporting the rossoneri from a distance. Despite all, it would be nice to see a prominent figure like Berlusconi – who has contributed for nearly 30 years – back at San Siro.
---
---