Sky: Berlusconi and Galliani to buy Monza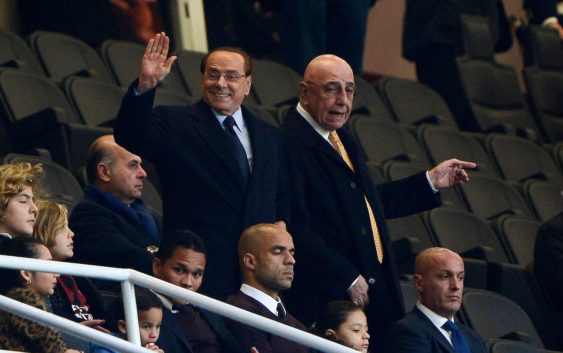 Former AC Milan president Silvio Berlusconi in partnership with Adriano Galliani are about to buy Monza Calcio reports Sky Sport.
Silvio Berlusconi and Adriano Galliani are abut to return in world of football reports Sky Sport. The former AC Milan president who guided the Rossoneri for three decades together with his right hand man are in discussions to buy Serie C club Monza Calcio.
According to reports the two former Rossoneri are in the final stages of the negotiation and the purchase is expected to be completed very soon. They have been for some time in advanced contacts with Nicola Colombo, chairman of Monza and soon of former AC Milan owner Felice Colombo (1977-1980). Apparently the Colombo family would not want to get rid of the whole club and aim to maintain at least a minority share.
In any case, we are talking about a historic club for Italian football, founded in 1912 and then refounded twice in recent years: in 2004 and 2015. The Lombard club currently plays in Serie C, guided by coach Marco Zaffaroni. Last season, Monza finished in fourth place in group A of Serie C. They gathered 58 points in 36 games, against the 68 achieved by Livorno who earned promotion to Serie A.
On 20 February 1986, entrepreneur Silvio Berlusconi acquired AC Milan saving the club from bankruptcy and opening one of the most winning cycles in Italian and European football. Hopefully Silvio still has the energy and money to start a new winning project.
---
---