Sky pundit blasts specialists who criticized AC Milan on Donnarumma and Bonucci approach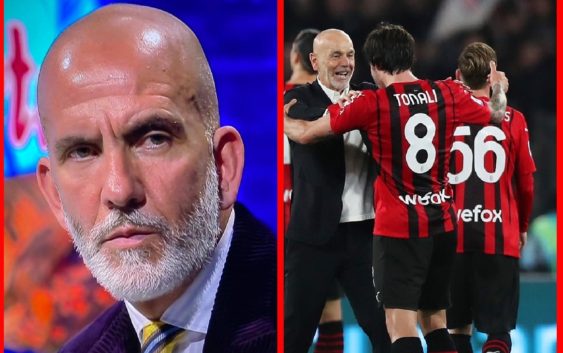 Former AC Milan
striker
Paolo Di Canio highlights the differences between the courageous Rossoneri path and the Juventus project.
Four years ago, AC Milan received a lot of heat when they announced they would undertake a path of sustainability. Due to the difficult financial situation the Rossoneri decided to avoid big names signings and instead focus on lesser known players but with great potential.
Former AC Milan striker and current Sky Sport pundit, Paolo Di Canio, commented on AC Milan difficult but highly rewarding path and highlighted the difference with the Juventus project.
"Nobody had the courage to do what AC Milan did. Three years ago they said: 'We can't sign big names immediately'. Donnarumma left and the economists said that it was a mistake. Milan made ethical choices with certainties and scouting, they take quality players while being clear with the environment.
They said" We are strong in our choices, of quality. We identify talented players, with the right coach (Stefano Pioli) and the right environment. Maybe they picked up the fruits much faster than we thought, but they deserved it.", said Di Canio.
AC Milan CEO Ivan Gazidis and a similar opinion recalling how Bonucci and Donnarumma were paid huge money but their performances were not on the same level of their salaries. "When we arrived there were a lot of heavy contracts, players that cost a lot like Bonucci for example. They had renewed Gianluigi Donnarumma, a great goalkeeper, but with a huge contract to keep him. Some contracts were too high compared to the performances on the pitch from these players.
Such players, when they are paid in excess of their performance, are really hard to sell. But when you can get those players out, then you need of someone who plays. The only way to make new signings is obviously to spend money and therefore the goal is to spend effectively and efficiently".
---
READ MORE: Mendes offers Ronaldo January move to AC Milan