SM: AC Milan target available at bargain price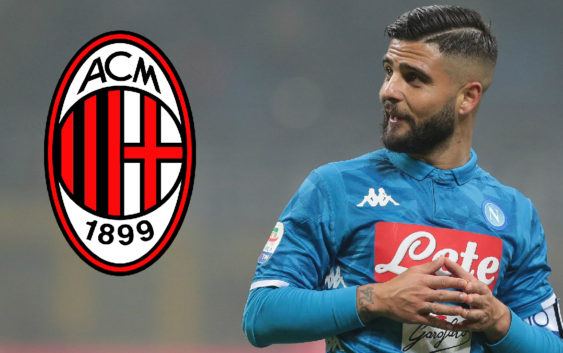 Napoli's chances of keeping Lorenzo Insigne decrease by the day. The AC Milan target will be available for a fraction of his real price.
SportMediaset journalist Claudio Raimondi reports that the situation between Napoli and Lorenzo Insigne is very delicate. The contract of the 30-year-old star expires in one year and renewal talks have not progressed well.
Insigne currently earns 4.5 million per season and is asking a new contract of 5.5 million. Napoli instead have offered him a contract extension at lower figures, 3.5 million per season. Other clubs, including AC Milan are looking with great interest at what will happen.
Lorenzo Insigne is one of Italy's best performers in EURO 2020. Reaching the final tonight, if Italy beat Spain, would be another achievement for the flamboyant left winger who had a great season with Napoli. In 48 appearances with the Partenopei, Insigne scored 19 goals and assisted 11.
AC Milan look set to sign a new left winger this summer. The Rossoneri are already in contact with Ajax's Dusan Tadic but earlier had a meeting with Insigne's agent to understand his availability.
According to SportMediaset, Napoli are open to selling Insigne for a fee of around €20 million. A bargain price considering that Napoli were asking around 70 million before contract problems arose. Signing one of the best Serie A players on advantageous conditions is a great opportunity and Maldini with Elliott is well aware of that.
---
READ MORE: AC Milan finally able to sign Real Madrid star