AC Milan receive official bid for Hauge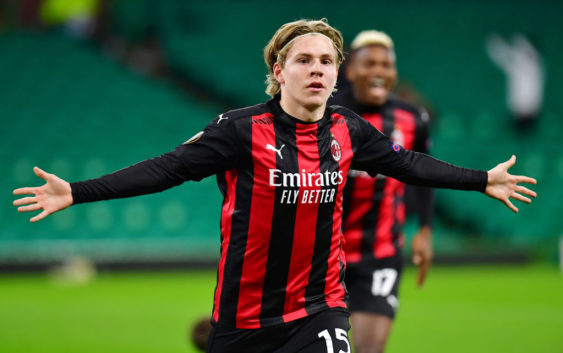 Eintracht Frankfurt are seriously interested in Jens Peter Hauge. AC Milan ae looking to sell the Norwegian winger.
Unexpectedly, AC Milan are ready to get rid of Jens Petter Hauge after only one season. The former Bodo Glimt star has found very little space under Stefano Pioli. Still, Hauge, in the first part of the season, had managed to showcase some great dribbling skills and find the back of the net on several occasions. In the second part, however, the Norwegian was left out of the UEFA list and struggled to find minutes on the pitch.
Apparently coach Stefano Pioli doesn't have faith in Jens Peter Hauge. A decision that is not shared by many Red and Black fans. The last match against Sampdoria is emblematic. He entered the game in the last 16 minutes, scored the equalizer and never played in the next 9 games until the end of the season.
Hauge joined AC Milan for a transfer fee of 5 million euros from Bodo Glimt. Instead of letting him play elsewhere on loan, AC Milan have decided to put him on the market for €15 million and Eintracht Frankfurt are the first club to make a move for his services.
Sky Sport reports that Eintracht Frankfurt have offered €8 million for Hauge, plus 5 million in add-ons. The Germans made business with the Rossoneri last summer with the Andre Silva-Rebic swap and want to bring another Rossoneri player in Bundesliga.
AC Milan have rejected the offer insisting that Hauge's price tag is 15 million (without add-ons) and not up for negotiations. According to reports, Eintracht Frankfurt are not willing to increase their first bid.
---
READ MORE: AC Milan's worst signings ever