If Suso leaves Milan have found the replacement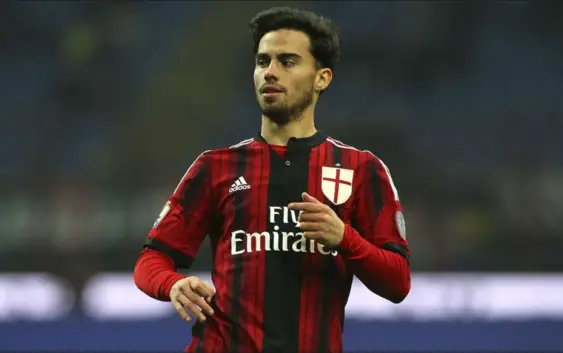 Suso and Milan have yet to reach an agreement about a new contract. The rossoneri are considering other alternatives if the Spaniard decides to leave.
MILAN TRANSFER NEWS – There is still no news about Suso's renewal. His current contract expires in 2019 and the right winger was expecting a call from the club to get a new extended and adjusted contract after a great personal season. For now, however, priorities for Milan are others and no meetings are scheduled in the coming weeks.
Last December, the former Liverpool player found an agreement with Adriano Galliani for a contract until 2021 to with a 2.5 millions salary. After the change of ownership, the negotiations did not materialize and the situation remained stalled. Marco Fassone and Massimiliano Mirabelli have so far worked hard to solve other more delicate issues, such as the transfer market and the renewal of Gianluigi Donnarumma. So Suso is looking around.
According to Alfredo Pedulla, AC Milan offered the Spaniard a new contract but not with the same figures as the old management did. The Rossoneri, in fact, proposed an extension of 2 million euros per year, 500 thousand euros less than the previous offer. Suso and his agent have decided to reject such a proposal, at least for the moment. At this point Milan are willing to listen to any kind of offers. In Italy, Napoli and Roma, who are looking for a substitute for Mohamed Salah, have inquired about his availability but also Tottenham in England.
If the Spaniard should leave, Milan will look for a replacement of similar or even greater quality. Manager Montella's pupil is Juan Cuadrado, but Juventus have yet to decide what to do with him. The Rossoneri seem to have turned their attention towards Sassuolo's winger Domenico Berardi. The 22 year old is an old target of Mirabelli. Berardi is also chased by Roma, with Eusebio Di Francesco who wants to have again at his disposal his old player in this new adventure. Everything, both for Milan and for Roma depends on Suso.